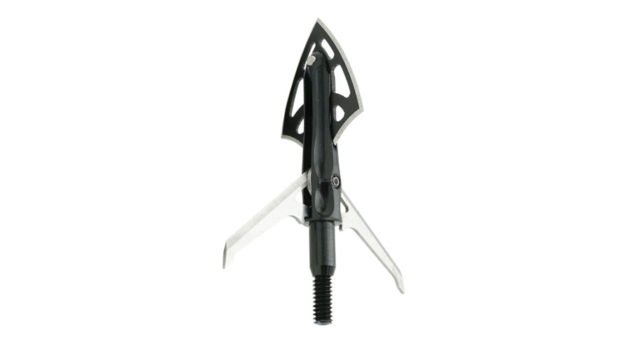 Muzzy and Feradyne have released the new Rocky Mountain Switchblade broadhead, much to the delight of bowhunters.
If you're trying to choose a new broadhead for the upcoming hunting season, this hybrid just released from the folks who brought you Muzzy broadheads should be on your radar.
The new Rocky Mountain Switchblade combines the benefits of a fixed broadhead and a mechanical broadhead, producing a devastating 2-inch total cutting diameter and an overall 2 7/8-inch total cut.
The 100-grain hybrid broadhead works with a four-blade system; it features a 7/8-inch cut-on-contact tip blade, plus two expandable blades. It features an aerodynamic aluminum ferrule and 0.035-inch thick stainless steel blades.
According to Feradyne, the Switchblade's "jackknife blade-deployment system will not open until the blades have made full contact with the animal, making broadside and even angled shots more deadly."
Sounds to us like that's going to create an effective wound channel.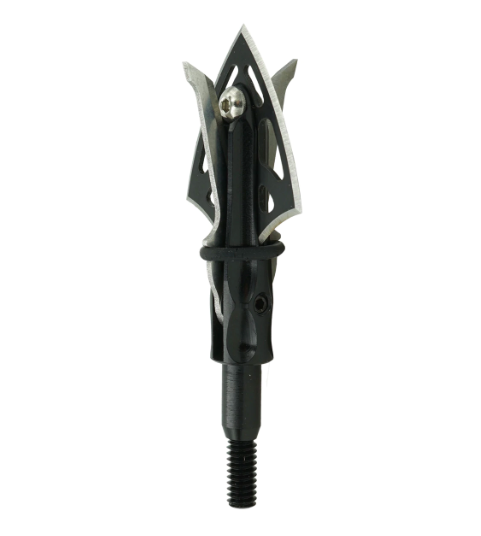 The wide-cutting expandable wing blades are held in place with an O-ring blade-retention system, released once the broadhead makes impact.
A three-pack of Switchblade broadheads has an MSRP $24.99.
If bowhunting accessories keep innovating at this rate, we're in for even more exciting new products rolling out over the next few years.
NEXT: 6 POPULAR CROSSBOW BROADHEADS TO SHARPEN YOUR SHOT
WATCH
The post The New Rocky Mountain Switchblade Broadhead Looks Devastating appeared first on Wide Open Spaces.