If you fish, you are probably aware of the many different types of frogs on the market. Well my friends, back in the late 1950s a man by the name of Harry Ehlers devised a lure that would evolve into a wide variety of weedless critters by a company known as Snag Proof Lures.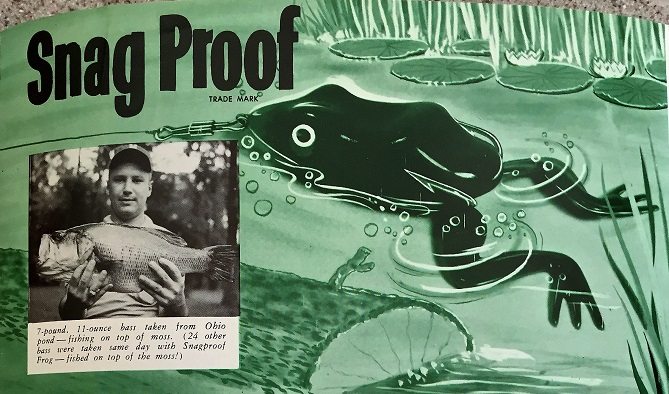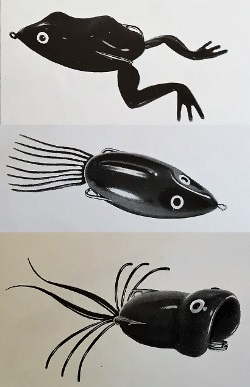 The Snag Proof Company has been producing hollow-body weedless lures for over 5 decades! They make hollow-body mice, worms, craws and most importantly frogs! Now, these weedless frogs were once thought of as "cute" or "toys", but the fishermen who tried them found them to be extremely effective for luring big bass out of their snaggy, mossy hide-outs. And of course as anyone who has caught bass on a hollow body frog knows…it's fun! You can't beat the excitement of a big bass blowing up through the moss or lilypads to eat one of those frogs.
Snag Proof Store – http://www.snagproof.com/store/
What was once a small niche in the wide variety of fishing lures is now a legitimate category in tackle stores across the country. Thank you to Harry Ehlers and the Snag Proof Company for bringing this fisherman–and many others–hours of fun fishing and great catches, not to mention terrific stories, on a hollow-body frog.

Save
The post The Innovators of the First Hollow-Bodied Frog …… Snag Proof Lures appeared first on ODU Magazine-North America's #1 Digital Fishing Magazine.