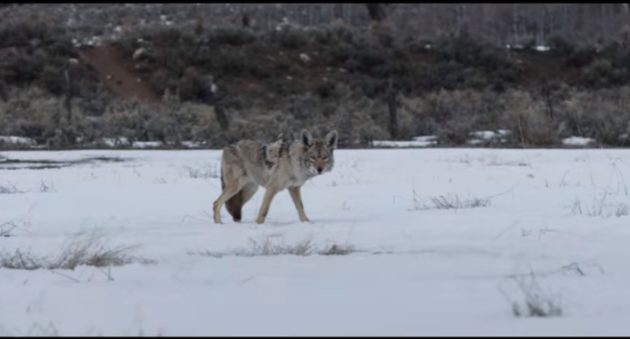 Looks like predator hunting is going to get some TV time.
There seems to be a film or movie about everything these days. Well, now add predator hunting to the list. Wind River is playing in select theaters now. With big names such as Jeremy Renner and Elizabeth Olsen, this film is sure to be a thriller.
In short, it's a story of a wildlife officer, Cory Lambert, who finds the body of an 18-year-old girl who's been raped. Agent Jane Banner arrives on the American Indian Reservation to investigate the case.
While trying to discover the reason for the young girl's death, they find themselves in a heap of danger.
Like what you see here? You can read more awesome hunting articles by Nathan Unger at the Bulldawg Outdoors blog. Follow him on Twitter @Bulldawgoutdoor, Instagram @Bulldawgoutdoors and subscribe on YouTube @Bulldawgoutdoors.
UP NEXT: MEANDERING METRO ATLANTA TIGER SHOT DEAD (YES, YOU READ THAT CORRECTLY!)
The post Sundance Film "Wind River" Brings Predator Hunting to the Big Screen appeared first on Wide Open Spaces.