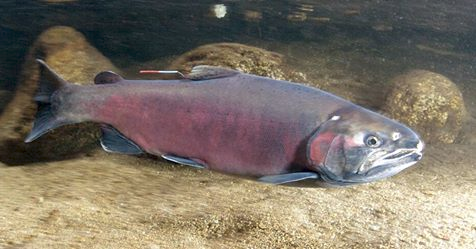 During its annual spring meeting, the American Sportfishing Association's (ASA) Government Affairs committee discussed a variety of sportfishing policy positions and outlined its agenda for the coming months. Over the course of the two-day meeting – held March 26-27, in Washington, D.C. – the committee held briefings with three federal agencies, hosted a panel of key Congressional staff and met with several Congressional offices.
"Our Government Affairs committee meeting is an important opportunity for industry leaders to sit down with decision makers whose actions impact both our industry and its fisheries nationwide," said Gary Zurn, senior vice president of Industry Relations for Big Rock Sports and ASA's Government Affairs committee Chairman. "It's a wonderful opportunity to explain our posiitons on the industry's most important issues and show key decision-makers what sportfishing means to the nation's economy."
Some of the top issues discussed included the Modern Fish Act; positions on West coast salmon, aquatic invasive species, mining and open ocean aquaculture; as well as other legislative and regulatory topics being monitored by the association. The committee also discussed ways to increase the industry's reach by using social media to engage members on issues such as advocacy, conservation and policy. ASA's Government Affairs committee is made up of individuals representing a wide range of sportfishing businesses and associations nationwide. The committee meets face-to-face twice a year to discuss key legislative and regulatory issues that impact recreational fishing, which helps to shape ASA's stance and plan of action over the course of the coming months.
"These meetings are vital to the ongoing relationship between our industry and those whose decisions impact it," said Dave Bulthuis, vice president of Government Affairs for Costa and ASA's Saltwater East Subcommittee Chairman. "This year's meeting was one of our most productive ever. While our industry undoubtedly faces many challenges, I've never been more encouraged by the positive direction on which we're heading regarding so many important issues affecting fisheries conservation and public access."
"Thankfully, our industry is well-represented in our Government Affairs committee," said Scott Gudes, ASA's Government Affairs vice president. "Collectively, these leaders in the industry help ASA to ensure our voices are heard on Capitol Hill and decisions are made with recreational fishing's best interests in mind."
The post Sportfishing Leaders Converge on Washington appeared first on ODU Magazine-North America's #1 Digital Fishing Magazine.