Backbone Media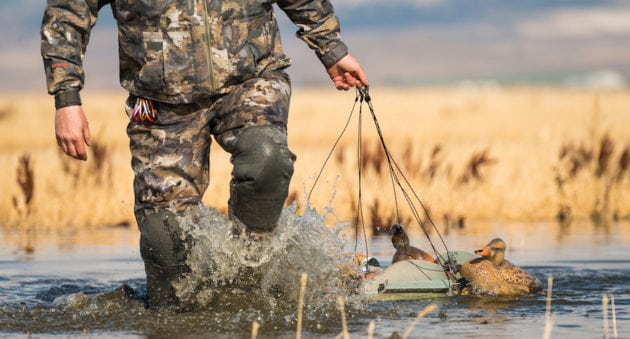 Sitka has changed the way we look at waders.
Today, Sitka Gear has made the new Delta Waders available to the public. From this day forward, waterfowl hunting will never be the same.
For years, the industry has connected boots to a waterproof pair of bibs and called them waders. And, sometimes not even one year later, they ended up in the trash.
Sitka gear says, "Not any more."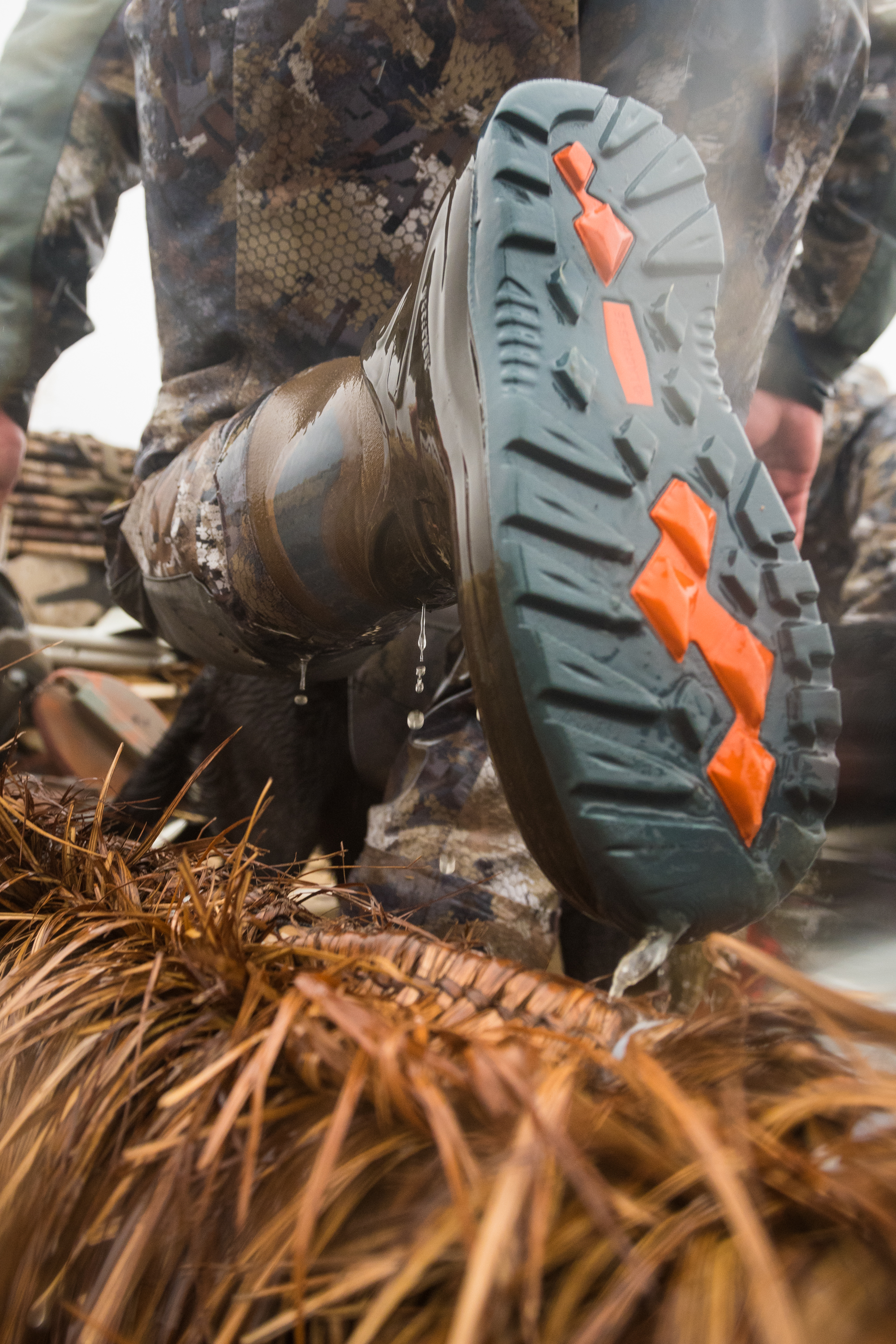 When it comes to waterfowl hunting, hunters need to be mobile. They need to be comfortable in both the early and late parts of the season. But truthfully, waterfowl hunters need much more than versatility out of their waders.
Waders have never been a serviceable item. But now, for the first time ever, Sitka Gear has designed a wader that's serviceable from the suspenders to the lacrosse boots.
Sitka Gear understands boots wear over time, so they've incorporated LaCrosse boots into the Delta Wader, which will allow you to put a new pair of boots on when they do eventually wear.
The Delta Wader

The Delta Wader performs just as well in the early season as it does in the colder late season. A Lacrosse Aeroform insulated boot provides hunters with the traction and mobility to move with agility through the mud and the muck.
Also, when they say serviceable, they mean by Sitka, not you. The Delta Waders are made in the U.S., which will provide a quick turnaround for repairs. The boots can be replaced and repaired and are attached to the wader using advanced heat-activated technology for a strong and discreet joint.
Ever part of the delta waders were thought out, including the knees and shins. Both are reinforced with rugged foam pad to sustain years of abuse. Duck hunters will no longer have to fear breaking ice, beaver stumps or anything that could potentially tear or rip a normal pair of waders.
The key features of the new Delta Waders are:
GORE® OPTIFADE® Concealment (Timber and Marsh)
Lacrosse Aeroform Insulated Boot
Reinforced knee and shin pads
Quantum-adjustable no-buckle suspension
Water-resistant zippered storage Pockets
High handwarmer pockets
Made in the USA
100% serviceable
$849 MSRP
The Delta Zip Wader

The Delta Zip Wader is the same durable and versatile wader, except it features a completely waterproof zipper. The YKK Aquaseal Zipper allows for an easier off-and-on application. The waders also include GORE® OPTIFADE® concealment in both Timber and Marsh patterns.
The Delta Zip Wader has an MSRP of $949.
We first heard of the Sitka Waders at SHOT SHOW with their announcement of soon-to-be-released pro waders. Sitka waterfowl hunters got excited and began waiting for the release, which is finally here. In conjunction with the Delta Wading Jacket, waterfowl hunters will have the ultimate waterfowl gear. This wading jacket was a huge hit and the waders will be no different.
Sitka Gear has always been known for their versatile products. They're also known for their top-notch customer service and as a brand that looks for long-term customers. When you wear Sitka Gear, you become part of something much bigger than a camouflage pattern.
Like what you see here? You can read more articles by Dustin Prievo here. Follow him and his hunting team, Top Pin Outdoors, on Twitter, Facebook and Instagram.
NEXT: LET'S BREAK DOWN SITKA GEARS POLYGIENE ODOR CONTROL SYSTEM
WATCH
The post Sitka Gear Delta Waders Set the Bar Higher Than Ever Before appeared first on Wide Open Spaces.