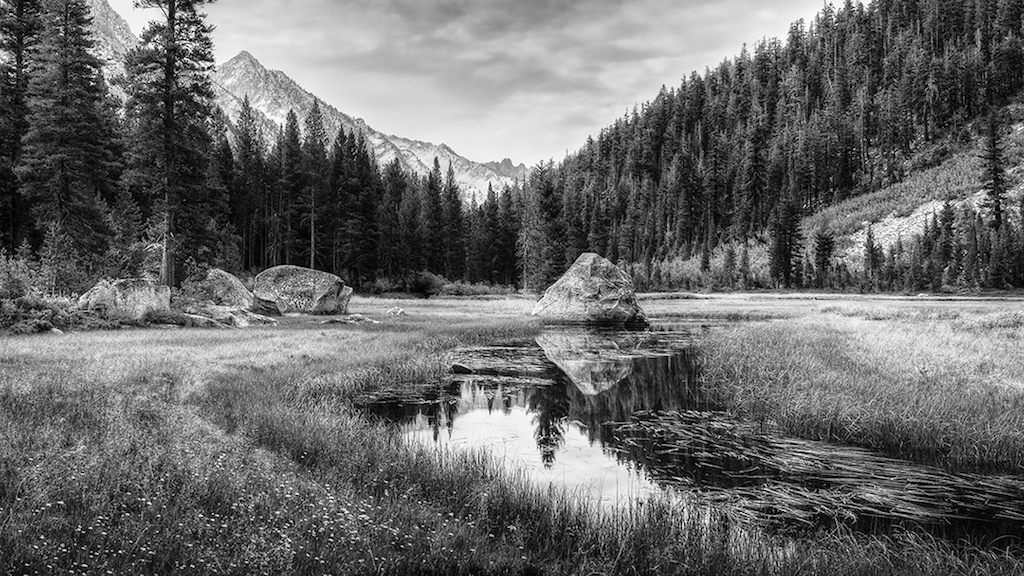 "This is a view of Grouse Meadow during an eight-day backpacking trip in California's Kings Canyon National Park. Here, along the John Muir Trail, LeConte Canyon widens and the tumbling middle fork of the Kings River becomes a placid pool in a welcome meadow. On this day, the trail pace was quick as the miles were long and damp, so I didn't stop as usual to pull out the tripod. Instead, I raised the ISO and wandered off-trail towards this inviting scene. With this image, I hoped to share the precious intimacy I felt there."
Sony RX1R, Carl Zeiss Sonnar T 35mm f/2 fixed lens, B+W Circular Polarizer, NIK Silver Efex Pro 2. Exposure: 1/400 sec., f/10, ISO 1600.
See more of James Papp's photography at jameskpapp.com.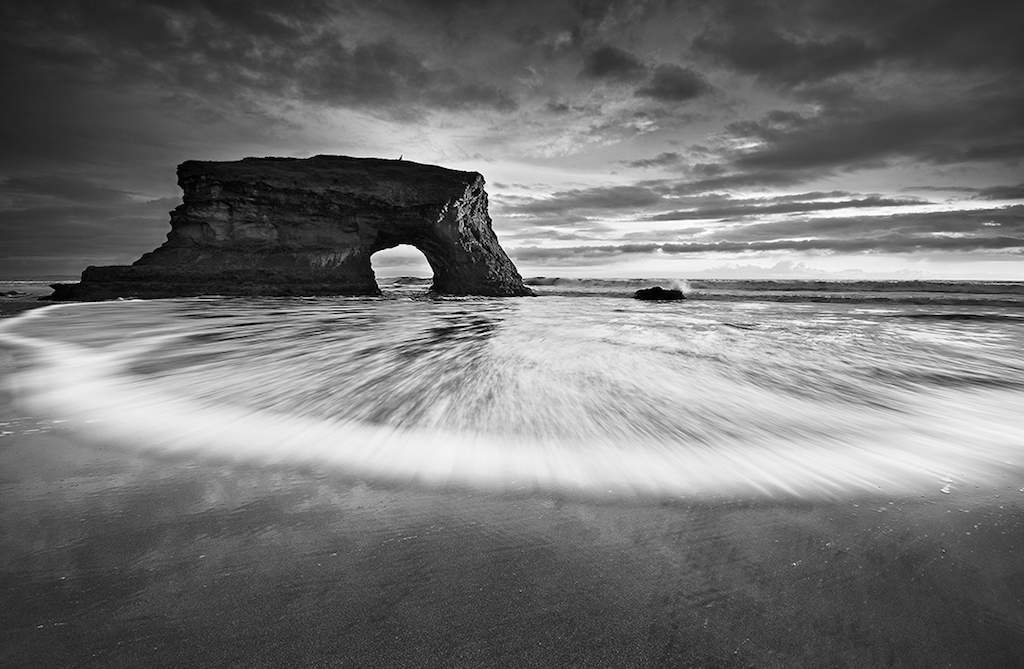 "Living in California, I enjoy exploring the coast and scouting compositions. On this winter evening, conditions looked promising for a sunset shoot, so I headed to Natural Bridges State Beach in Santa Cruz. I set up facing south, toward Monterey, and shot super wide to capture the wave action in the foreground and the dramatic clouds above. All the elements came together nicely to make this memorable scene."
Canon 50D, Sigma 10-20mm f4-5.6 EX DC HSM. Exposure: ¼ sec., f/8, ISO 100.
See more of Dave Michaud's photography at 500px.com/davemichaud.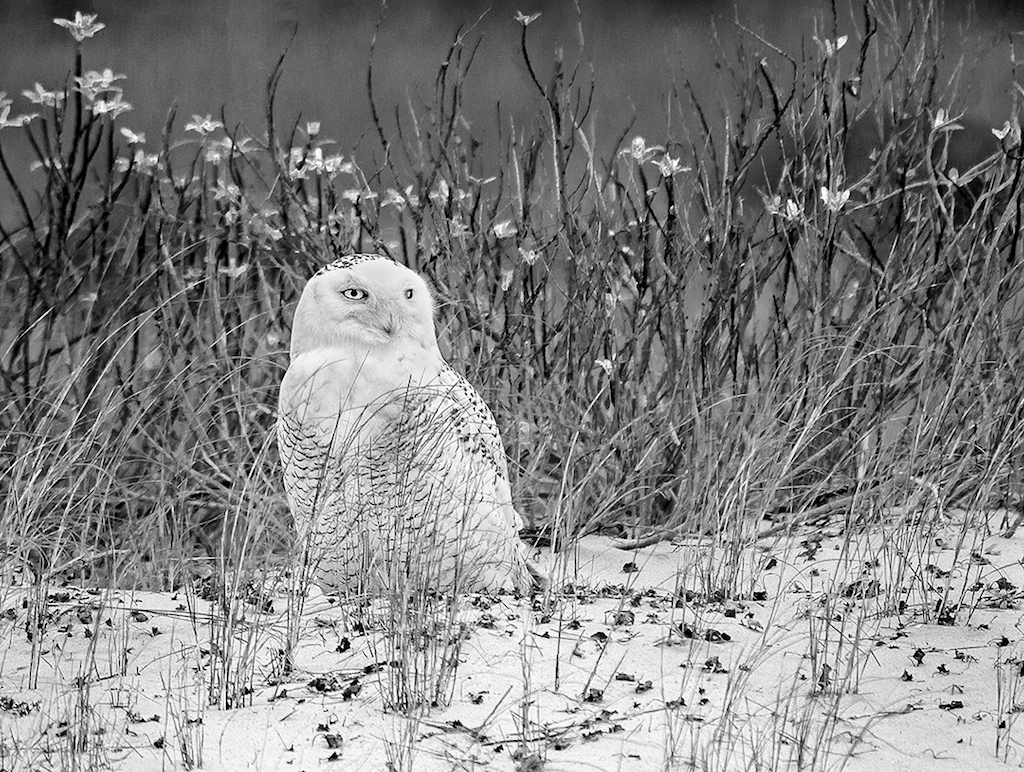 "To the delight of birding enthusiasts in the southern states, but confounding the experts, the winter of 2013/2014 saw a pair of snowy owls getting comfortable on Ocracoke Island, NC. An arctic bird that I always presumed would require a trip north to see and photograph was now hanging out on the eastern edge of my home state. Once I learned that they seemed intent on staying awhile, I decided the opportunity was too rare to pass up. A regal and impressively sized specimen, it was remarkable to see in the beach environment! The heavily barred pattern of this individual gives it away as an immature snowy owl."
Nikon D7000, Nikon AF-S 300mm f/4 IF-ED, Nikon TC-14E II Teleconverter, Induro CLT204 tripod, Induro BHD3 ballhead. Exposure: 1/1500 sec., f/6.7, ISO 800.
See more of Tim Williams' photography at www.tim-williams-photography.com.
The post Showcase: November 2017 appeared first on Outdoor Photographer.