Six-time US Open champion will sport black, one-shoulder dress.
Serena Williams will make a major fashion statement at the US Open this month.
The six-time US Open champion will wear a black, one-shoulder dress designed by Virgil Abloh for Nike.
Simona: Sloane Makes Me Better
Vogue Magazine posted images of Serena's US Open outfit here.
Serena's name is stiched onto the sleeve of the dress and on the customized NikeCourt Flair sneakers she'll wear in New York.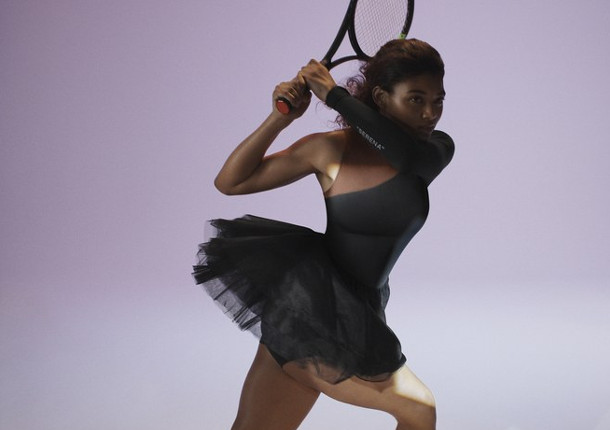 Abloh's quotation graphic, the word "logo", appears above the Nike swoosh logo on the dress.
"When I first tried on the dress, I felt very strong and feminine at the same time," Williams told Vogue Magazine. "It has all the really strong elements, from the leather to that really cool stretchy material.
"I felt so feminine in the tutu, which is probably my favorite part of it. It really embodies what I always say: that you can be strong and beautiful at the same time."
A limited edition of Serena's dress and jacket will be available at select Nike locations in the U.S. beginning in late August, Vogue Magazine reports.
Photo credit: Nike