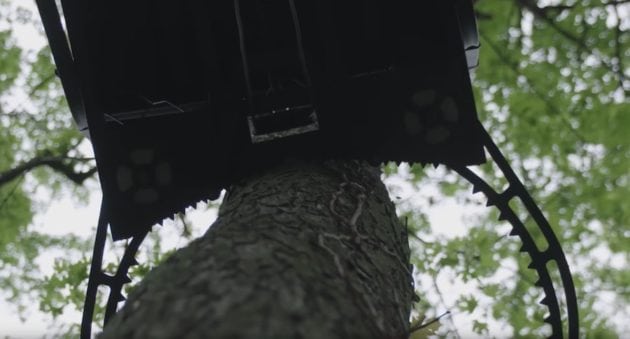 Protect yourself with one of the safest ladder stands currently available.
Hunting from an elevated treestand garners some serious risks. From securing the treestand to climbing it and then deer hunting, there are countless moments you could injure yourself. Thankfully, ladder stand manufacturers have taken this into serious consideration when developing stands for bow hunters.
Since it's such an important purchase, we decided to look into the safer ladder stands out there and landed on LackJawz.
While there are more treestands out there than you could ever count, this was our pick for the safest. So, let's take a look!
LockJawz Treestands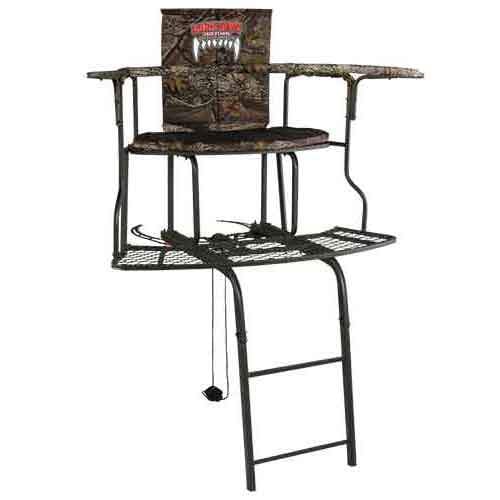 LockJawz is a new player in the treestand game, but they make two different ladder stands that have a unique locking mechanism to secure the stand safely to the tree trunk before ever climbing the stand and putting on the ratchet strap. Made with high-quality steel construction, their safety system makes for one of the best treestands on the market. LockJawz makes a two-man ladder stand and also a single.
This stand will allow you to kick back and relax with a padded seat and still feel safe on your next hunt.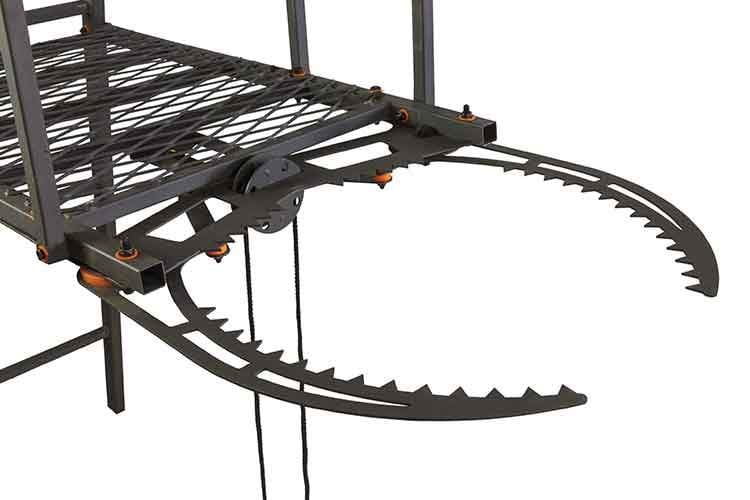 Some other industry manufactures you should consider would include Summit Treestands, X-Stand and Millennium.
When shopping for treestands, don't forget to look at the shooting rail, the number of ladder sections and gun rests. Also consider the option to easily stand up, how easy it is to lock on to the tree, and the size of the foot platform.
No matter what treestand you use or what big game you're after, be sure wear your safety harness all hunting season in the deer stand and use it as a safe vantage point.
Down the road, we'll revisit this topic and talk about the safest climbing and hang-on stands, as well as other elevated platforms. 
NEXT: DON'T MAKE THESE MISTAKES IN THE EARLY PART OF DEER SEASON
The post Safest Ladder Stands on the Market appeared first on Wide Open Spaces.