YouTube: Rut Daniels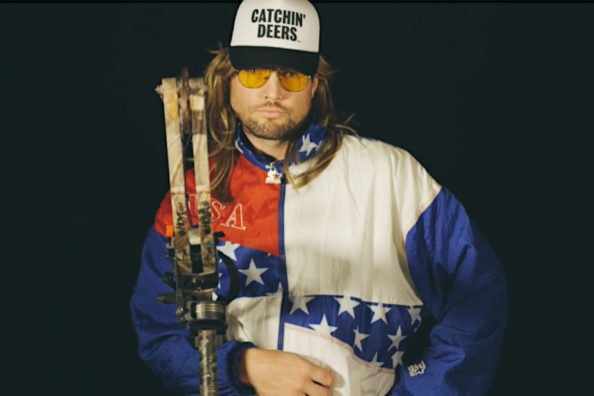 Meet Rut Daniels…the greatest professional archer and hunter you've never heard of.
He was destined for greatness and he promised his sponsors gold in the Olympic games. That was until he shot the wrong target.
But just who is Rut Daniels? Well, he's only the greatest Olympian to ever step foot on an archery range or to ever go whitetail deer hunting. It's a shame this bowhunting legend never brought home the gold.
Just watch the hilarious parody video below to see what we're talking about.
In case you're wondering who Rut really is, this is Bud Fisher, the brother former NHLer Mike Fisher of the Nashville Predators.
The Ontario natives and avid deer hunters are diving into the wild game hunting industry. They recently partnered their company Catchin' Deers with Tractor Supply Company to produce a line of hunting T-shirts and other outdoor apparel.
It seems Rut Daniels is staying true to his "everyman" persona and will be helping the team market the Catchin' Deers brand as they continue to grow.
When the Rut Daniels Instagram account was started, it took less than 10 days to amass over 7,000 followers on the social media platform. Now he has over 200,000 dedicated followers who love to repeat his signature catchphrase: "Didn't go 20!" That one took off quickly and has now been put on T-shirts, hoodies, and more.
We had a good chuckle over Rut bragging about working in the local bow shop.
"First day, sold the place clean out of Hoyts!"
In another video on the account, he tells a short hunting story and brags about the deer he has shot while also going on to remark: "Can't eat the antlers, am I right?"
This is one of the funniest hunting parody alter egos to come about in a while, and we look forward to seeing what other adventures or misadventures Rut gets himself into in the near future. See catchindeers.com for more information.
Be sure to visit walmart.com for all of your hunting needs.

For more outdoor content from Travis Smola, be sure to follow him on Twitter and check out his Geocaching and Outdoors with Travis Youtube channels.
NEXT: CATCHIN' UP WITH CATCHIN' DEERS: WIDE OPEN SPACES SPEAKS WITH FORMER NHLER MIKE FISHER
WATCH
The post Rut Daniels: The Self-Proclaimed Greatest Bowhunter to Walk the Earth appeared first on Wide Open Spaces.