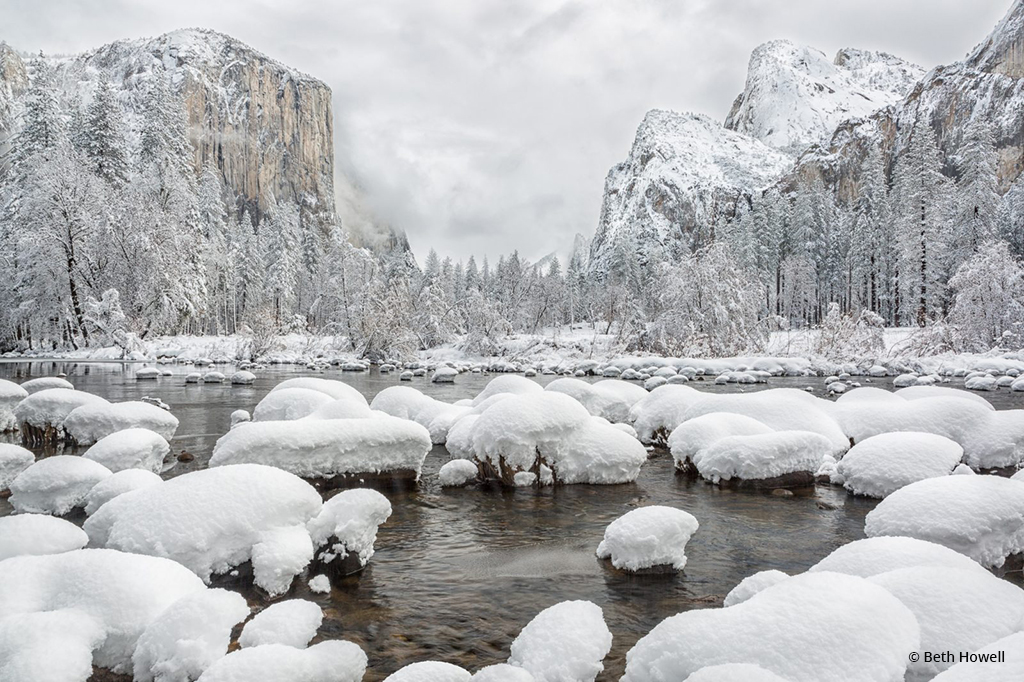 Today's Photo Of The Day is "Euphoria" by Beth Howell. Location: Yosemite National Park, California.
"Euphoria is the feeling you have when you wake up in Yosemite Valley and a foot of snow has fallen overnight, as was the case on this day in early March," says Howell. "Everything was so beautiful and magical, it was difficult to decide what to photograph. This image, taken at the iconic Valley View, was one of the last shots of the morning before the temps rose and snow started to drop from the trees. One of my favorite days of all time!"
Canon 5D Mark III, Canon EF24-105mm f/4L @ 24mm, f/20, ISO 100, 1/13th sec.
See more of Beth Howell's photography at www.bethhowellphotos.com.
Photo of the Day is chosen from various OP galleries, including Assignments, Galleries and the OP Contests. Assignments have weekly winners that are featured on the OP website homepage, Facebook, Twitter and Instagram. To get your photos in the running, all you have to do is submit them.
The post Photo Of The Day By Beth Howell appeared first on Outdoor Photographer.