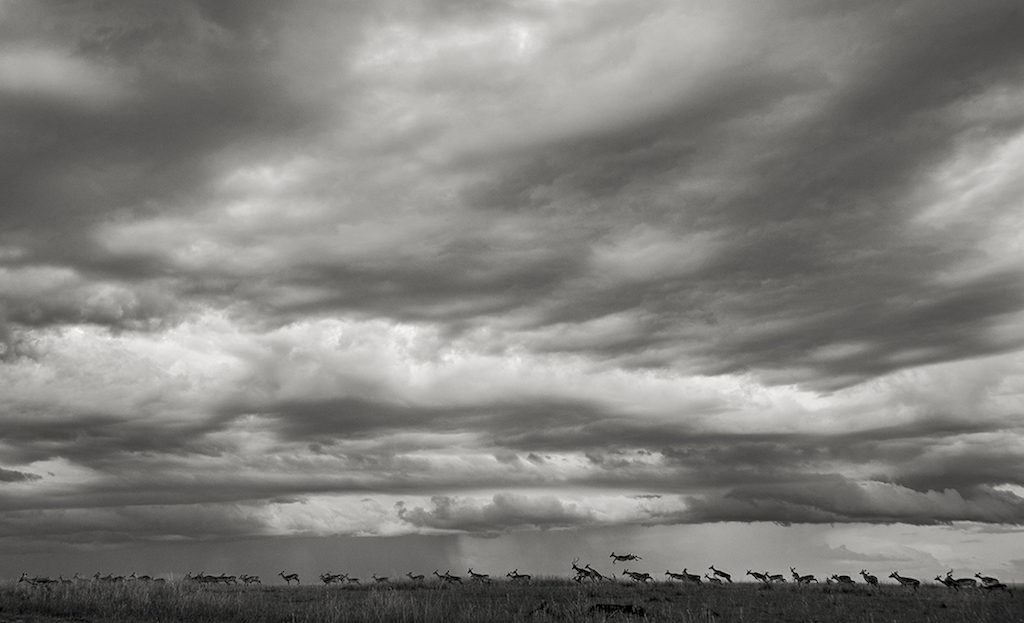 During an opportunity to live and work in Maasai Mara game reserve in Kenya, Ken Dyball found searching for big skies during the rainy season irresistible. On one such trip, he recalls, "I had noticed a male impala trying to herd the females into a tight group to stop them from exiting his territory, and during this behavior, females often jump high in the air to show their strength."
Nikon D700, AF Zoom-NIKKOR 24-85mm f/2.8-4D IF. Exposure: 1/320 sec., ƒ/10, ISO 400.
See more of Ken Dyball's photography at kmwild.com.
The post Last Frame: Sky's The Limit appeared first on Outdoor Photographer.