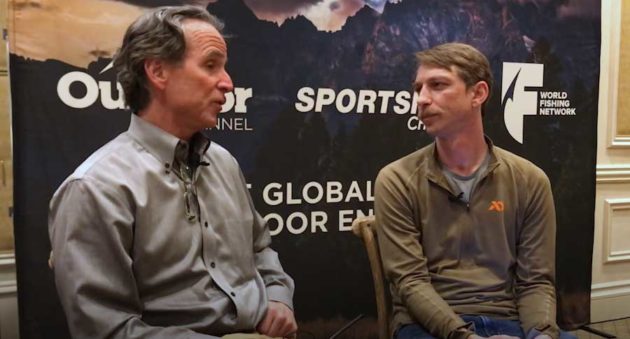 WATCH THE VIDEO
Listen to Jim Liberatore, CEO of Outdoor Sportsman Group, talk about hunting shows setting themselves apart.
Hunting television is always going to be a big part of the overall outdoor media landscape, which is why we were eager to get to talk with Jim Liberatore during January's SHOT Show. Liberatore is the CEO of Outdoor Sportsman Group, which owns Outdoor Channel, Sportsman Channel, World Fishing Network, Guns & Ammo, Game & Fish, and Peterson's Hunting magazines, among others.
One big question we had circulated around the notion that television shows will never make it if they don't put big animals on the ground. Contrary to what most would probably believe, there's an element of uniqueness that's become a requirement for a good, long lasting show.
Liberatore provided the kind of insight we've come to expect, mentioning the multitude of quality content creators doing their part to contribute to OSG's success. Give the people something more, and they'll come back to watch more of your show.
NEXT: DRURY OUTDOORS IS GIVING AWAY A FARM TO CELEBRATE THEIR 30TH ANNIVERSARY
The post Outdoor Sportsman Group CEO Says Trophy Harvests Don't Always Make for Better TV appeared first on Wide Open Spaces.