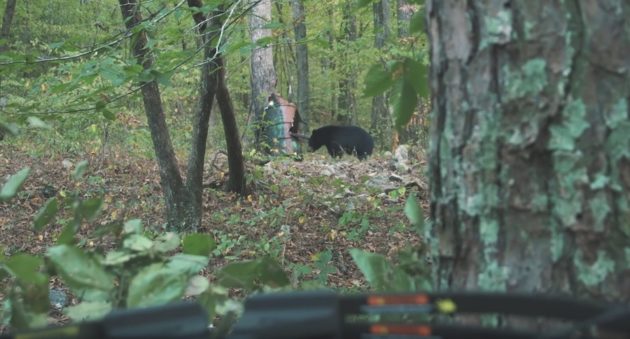 How many hunters do you think took their first bear when they were just 9 years old?

Going bear hunting is an almost sacred right of passage in Bear Hunting Magazine Editor Clay Newcomb's family. So, it was quite the honor for his son Shepherd when Clay decided the boy was ready to go on his first bear hunt last year. In true Newcomb fashion, they hunted from the ground using a crossbow in the state of Arkansas.
That first hunt is always special, and you really need to see how Shep's first bear hunt ended.
I remember my first bear like it was yesterday and I still get excited when I think about it. However, I was a whole lot older than Shep on that hunt.
Way to go, Shep! I'll bet Clay was really happy to share that experience with his son. It looks like Shep is well on his way to becoming quite the bear hunter. Good luck on all your future hunts, buddy!
Like what you see here? You can read more great articles by John McAdams on his hunting blog. Follow him on Twitter @TheBigGameHunt or check out one of his Alberta bear hunts. 
NEXT: AMAZING FOOTAGE OF A CHARGING KODIAK BROWN BEAR
The post Watch This Boy Take His First Bear on a Hunt with His Dad in Arkansas appeared first on Wide Open Spaces.