The Landing Net It's another "in be-tween" season. Ice fishing is winding down. But lakes are not "Ice free" yet. Walleye season is closing down (except for Pymatuning) at midnight March 14thso tail waters and rivers offer little op-portunity. Steelhead streams still open but the spring run is always an unknown factor. Over the next 2 to 3 weeks you can fight for a spot at the Linesville Spill-way at Pymatuning and maybe catch a walleye. Or check out some flooded backwaters and tributary mouths on French Creek for possible early crappies. Best bet? Spend some time with the NW PA Fishing Report to check the Calendar for upcoming events, get tip from Dave Lefebre on his best ice-out lure for deep water, and check out the local tackle companies that will be providing prizes for the coming issues of the Report.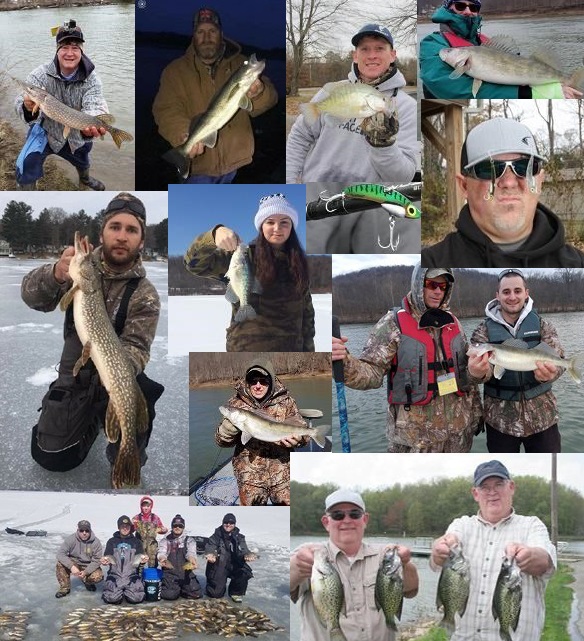 Link to the full report – http://www.blackwolfecommunications.com/Fishing_Reports/03-13-2019/
The NW PA Fishing Report provides timely angling information for Crawford, Erie, Mercer and Venango Counties – covering all species and all waters open to the public. The fishing comments and photos are offered by regional tackle shops and area anglers, compiled and published twice a month. The NW PA Fishing Report is based on experiences, observations and opinions of individual contributors; information sources are considered reliable but comments are not independently verified. In providing information or pictures, you are agreeing to your comments being edited, and posted to websites and distributed electronically.
The NW PA Fishing Report is brought to you by:
Pennsylvania' Great Lakes Region (www.PaGreatLakes.com)
Black Knight Industries, Oil City (www.GammaFishing.com)
Wiegel Brothers Marine, Franklin (www.wiegelbrothersmarine.com)
Related articles:
NW PA Fishing Report For September 2018
NW PA Fishing Report For November 2018
NW PA Fishing Report For January 2019
The post NW PA Fishing Report For March 2019 appeared first on OutDoors Unlimited Media and Magazine.