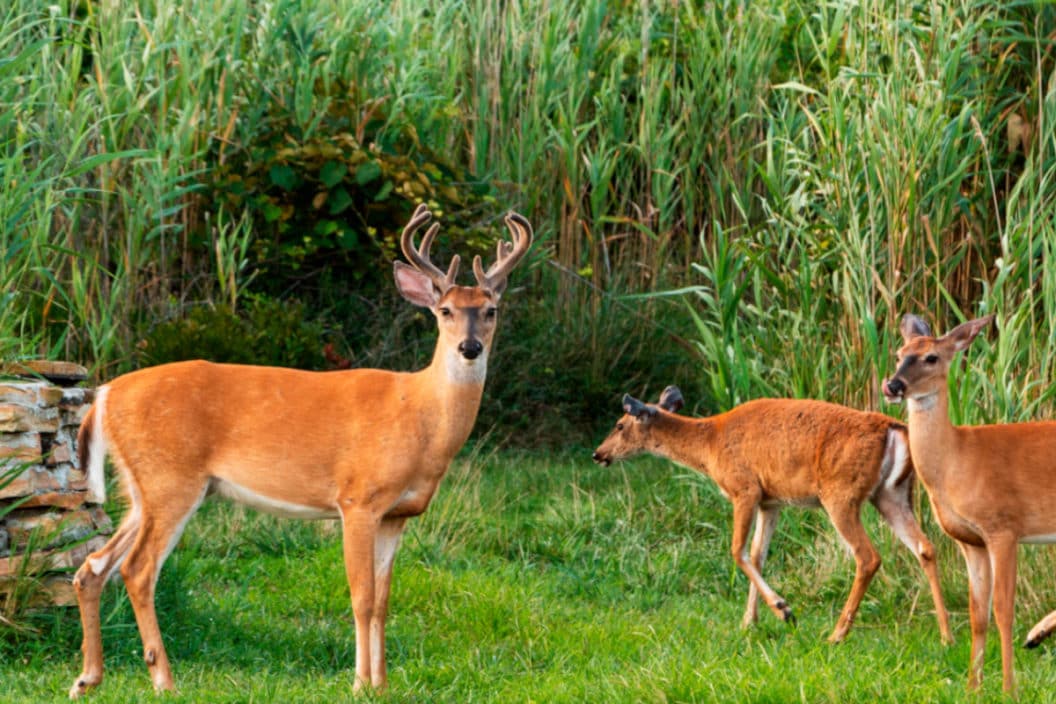 New York hunters are being asked to keep their eyes open for sick deer after the Department of Environmental Conservation confirmed at least three deer have died from bluetongue disease in Suffolk County, near Southampton. This marks the first time bluetongue has ever been detected in New York.
Additionally, the DEC has confirmed cases of Epizootic Hemorrhagic Disease (EHD) in Rensselaer County near the town of Schodack in late August. Another was found in Suffolk County near Southampton. The other two cases came from Dutchess County. Those deer died near Dover Plains in the middle part of August.
Bluetongue is nearly identical to EHD. Both diseases are spread by biting insects, mostly midges and gnats that are extremely hard to see, often earning them the nickname "no-see-ums." The condition is survivable, but many deer die after contracting the disease. Cases of bluetongue and EHD usually peak in late summer and early fall when deer are thirsty. The gnats and midges often breed in shallow creeks and pools, and then feed on the deer when they come in for water.
Deer that contract these diseases often experience swelling of their head, neck, and tongue within seven days of being bitten by an infected insect. They may also have difficulty breathing. The disease also causes respiratory issues and may lead to ulcers and internal hemorrhages. The disease can cause a deer's body temperature to shoot up, making them thirsty. As a result, many deer are found dead in or close to water sources. Many hunters don't realize there's been an outbreak until they start walking near the water sources on their hunting land and start finding deer carcasses.
New York has had many confirmed cases of EHD in the past, but until 2020, most of the outbreaks had been small. In 2020, EHD killed approximately 1,500 deer. The following year, things were even worse as 2,500 deer died across five counties. It remains to be seen how severe this new outbreak of bluetongue and the reports of EHD will be in 2022.
There is no way to treat either bluetongue or EHD in wild deer. Animals that survive the disease can develop an immunity and does can pass it to their fawns. The DEC does not believe these new outbreaks will have a long-term effect on deer populations. Still, they ask people to report sick, dead, or dying deer just the same. This can be done by contacting an Environmental Conservation Police Officer, contacting a DEC regional office, or by filling out an online form.
For more outdoor content from Travis Smola, be sure to follow him on Twitter and Instagram For original videos, check out his Geocaching and Outdoors with Travis YouTube channels.
The post New York Confirms First Case of Bluetongue Disease and New Reports of EHD appeared first on Wide Open Spaces.