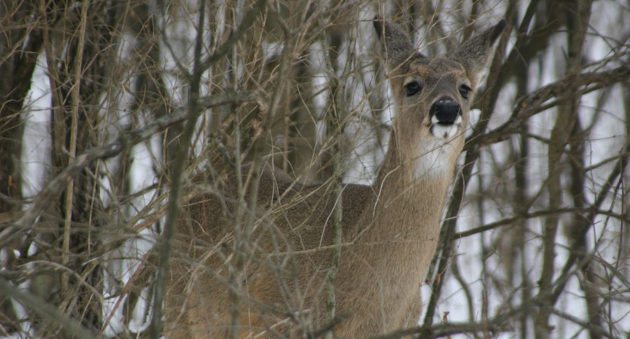 A package of Michigan bills have been submitted in an attempt to slow the impact of CWD.
Several bills have been submitted to Lansing with the intent to slow the spread and impacts of chronic wasting disease. Michigan lawmakers believe that slowing the spread of the disease is critical to stopping the decimation of the Michigan deer populations.
There are two main bills in this package, the first of which requires commercial deer farms to build a secondary fence to further separate wild herds. This bill isn't limited to just deer farms, as it applies to all members of the cervid family, including elk and moose.
Also included in the package are two more major steps to slow the spread of the disease. Importing live deer into the state would also be banned, and when purchasing a license, hunters would be able to donate to a fund dedicated to CWD research.
"Chronic wasting disease is closing in on us pretty quickly,'' Rep. Thomas Albert, R-Lowell said. "We have to address this problem because it's either going to decimate the deer population or we're going to have the other problem of too many deer without sustainable harvesting.''
The threat of CWD is already taking its toll in Michigan, as hunter participation has been down in recent years.
Wildlife officials first found CWD in Michigan 10 years ago. It originally only surfaced in deer farms, but eventually infected free-ranging deer. With 11 confirmed cases in 2017, the threat is very real.
NEXT: VIDEO: REVIEWING THE s&w .380 SHIELD IN 90 SECONDS
The post Michigan Bills Aim to Curb the Impact of CWD appeared first on Wide Open Spaces.