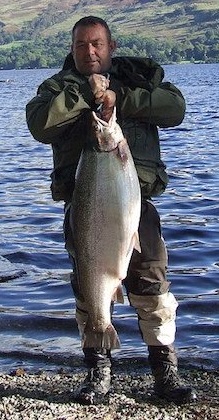 An escapee from a fish farm likely will be the new record rainbow trout for Great Britain.  That's right in keeping with the tradition of the world record rainbow trout caught Saskatchewan in 2009.
Caught by Michael Mitchell, the British lunker weighed 34 pounds, 12 ounces, and, incredibly, is believed to have been just five years old. After escaping from a fish farm on Loch Earn, in Scotland's Perthshire, it grew quickly on abundant minnows and stickleback, as well as smaller brown trout in the lake.
In fact, Mitchell was fishing for stocked brown trout with maggots when the rainbow struck.
"I was out in the loch on a boat with my brother-in-law, Ian Devine, and we just had a break for a sandwich when I caught a wee brown trout which I released because of its size," Mitchell said.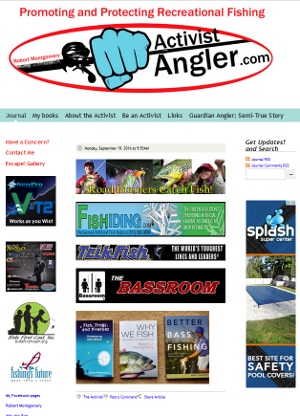 "Then this monster struck and, when it did, it nearly took my rod in. I just managed to grab hold of it in time.
"I knew it was a big one and panicked a bit. It took about 15 minutes to reel in and got a bit of a fright when I saw it. I have never caught a fish that big before."
The huge trout broke through two landing nets before the anglers were able to bring it aboard their boat.
Rainbow trout were introduced into Britain from North America in 1884. They are found in fish farms and lakes, and the most are sterile so they can't spawn.
Coincidentally, the 48-pound world record, caught in Saskatchewan's Lake Diefenbaker also was a triploid, a genetically engineered fish with three sets of chromosomes. Because of their sterility, such fish channel all of their energy into growth instead of reproduction.
That fish surpassed a 43-pound, 10-ounce specimen also caught in in Diefenbaker in 2007.
The post New British Record Rainbow Was an Escapee appeared first on .