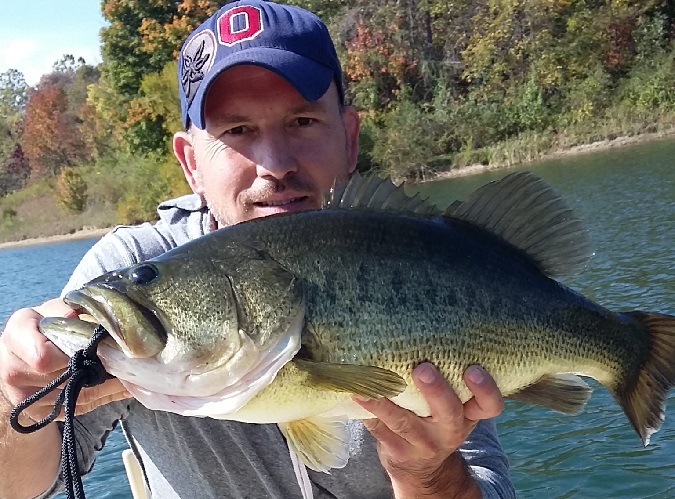 This largemouth bass caught and released in a private pond by Dustin Thompson could be heavy enough to qualify as a new Ohio record next spring, and he's hoping to catch her again.
He didn't have a scale to weigh it when he caught it recently, but it was just under 26 inches long, with an estimated weight of 10 to 12 pounds.
The current record measured  25 1/4 inches long, and, heavy with eggs, weighed 13.13 pounds when Roy Landsberger pulled it from a pond in Columbiana County in May 1976.
Thompson is confident that the fish he caught could rival that weight.
"When it's spawning or getting ready to spawn, next May, April or March," he said, "I'll throw big lizards and big spinnerbaits."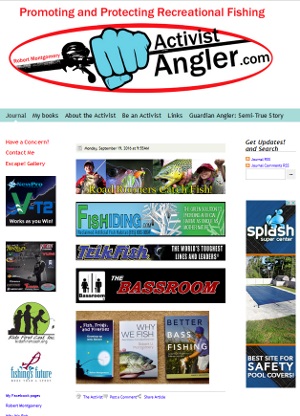 The Ohio angler tangled with the big bass twice. The first time, it grabbed a smaller fish that he had hooked. He said that it was "circling like a buzzard coming in on a dead animal" before it charged and struck on the surface. But it didn't get the hook.
Less than two days later, Thompson tried again, but the lunker refused to hit an artificial. It did, however, eat another small bass that he had hooked. "I had the fish on the surface, and it went down," he said. "Suddenly, it felt like I had 15 pounds on the end of my line."
The post Activist Angler – Future Record Largemouth Bass for Ohio? appeared first on .