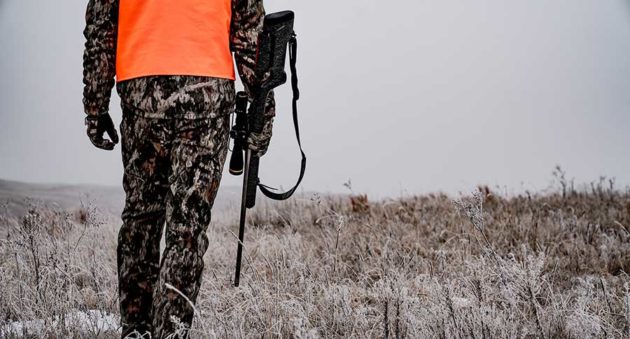 This collection of Leupold gear is built for hardcore whitetail hunters who expect more out of their season.
Hunters have been pursuing whitetail deer for generations. Each region's opener is an annual event that draws hunters together from near and far to experience adventure and camaraderie and, of course, to fill their freezers for the upcoming year.
Here are some essentials that are perfect for anyone heading into the woods this season.
VX-Freedom Riflescope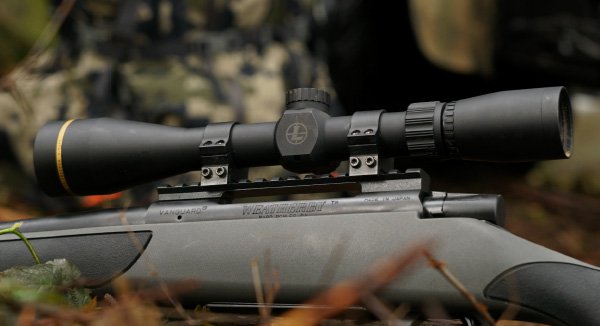 You want relentless reliability? The VX-Freedom delivers it. You want elite optical performance at a price you can't ignore? Consider that box checked. The entire line incorporates the Twilight Light Management System, a proprietary light management system that increases the amount of usable light that reaches your eye.
Thanks to its relentless versatility, whitetail hunters have an array of options when mounting a VX-Freedom to their favorite rifles – scopes are available in some of the industry's most popular magnification ranges – and Leupold added five new models to the family earlier this year.
Two of the new models incorporate FireDot illumination, while two more deliver greater magnification than previously available, as well as a side focus feature. The VX-Freedom line is designed, machined, and assembled right here in the U.S.A. with one purpose in mind – to give you the freedom to put a Leupold on any hunting rifle you own, knowing it will perform for a lifetime.
BX-2 Alpine 42mm Binocular
The new BX-2 Alpine binocular has been designed from the ground up to deliver the relentless optical performance that Leupold products are known for, all in a package that's firmly value-priced.
The 10x42mm Alpine is ready to deliver class-leading optical performance, and features Leupold's Twilight Max Light Management System, the same system that's used by the company's award-winning VX-3i and VX-3i LRP riflescope lines. The Twilight Max Light Management System is designed to allow users to glass longer during the early predawn hours to well past dusk.
Further features include a rugged magnesium chassis that is designed to mount easy with a 1/4 – 20 threaded tripod adapter. The lenses are treated with DiamondCoat2 abrasion-resistant coating. They're extreme climate tested and verified, and are 100 percent fogproof and waterproof – ensuring that the Alpine can go anywhere that you can.
RX-1300i TBR Rangefinder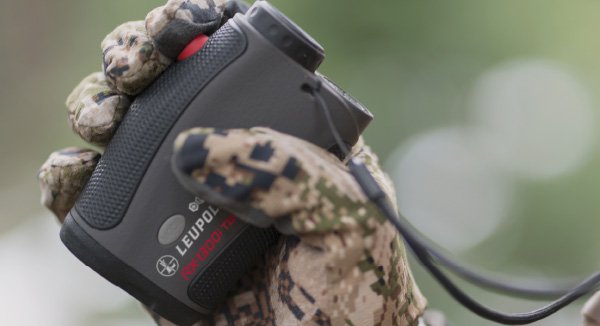 When setting up for a buck, it's important to know your surroundings and to know your range. For that, we recommend the new RX-1300i TBR Rangefinder. Capable of ranging to within ½-yard out to 1,300 yards, the RX-1300i also delivers True Ballistic Range to targets out to 800 yards – all while providing superior clarity and brightness. It makes identifying a shooter buck easy, too, thanks to a built-in Trophy Scale feature.
Once you've set up a baseline measurement in the menu, the Trophy Scale bracketing system will appear on the screen every time you get a range, and it will automatically adjust to changing distances. If the buck's rack hits the both sides of the on-screen brackets, you'll know it's worth adding to the wall of your den.
The RX-1300i TBR features a high-contrast, black LCD display and 6x magnification. It sports a lightweight, ergonomic design that's built to last, firmly living up to Leupold's legendary standards for ruggedness. Also, did we mention that it's 100% waterproof?
The RX-1300i TBR is available in two color patterns: Gray/Black and Mossy Oak Break-Up Country.
LTO-Tracker 2 HD Thermal Imager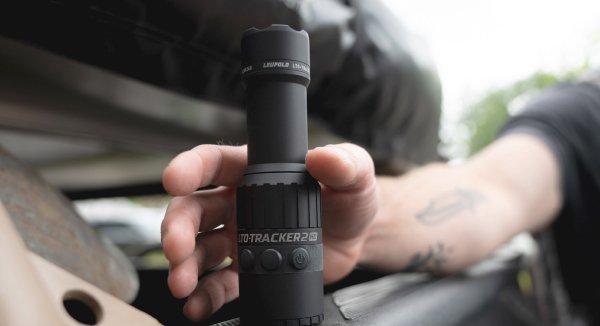 The LTO-Tracker 2 HD is a powerful handheld thermal device that's destined to become essential gear. It uses an advanced thermal sensor to extend its detection range out to 750 yards overall and 300 yards on deer-sized game.
Compact and lightweight, it's the perfect choice for even the farthest backcountry hunt.
The LTO-Tracker 2 HD shows you the heat signature of game, blood trails, and more – day or night. Designed to extend usability into the midday hours and help hunters locate downed game more efficiently than ever before, the all-new "Beacon" mode quickly recalibrates the screen for increased detection in hot environments. When activated in one of three Hi-Bright screen colors, Beacon mode detects the warmest object in the active image and rebalances all the Hi-bright colors back down to grayscale.
If you're hunting from a treestand or blind, meanwhile, the LTO Tracker 2 HD is a great way to make sure you don't spook deer off your honey hole when you're sneaking in during the predawn hours. Fire up the thermal imager and you'll be able to see the unseen. Always check your local rules and regulations before using in the field.
NEXT: 4 Things to Help Create the Total Bowhunter's Kit
The post Must-Have Whitetail Gear for 2019 appeared first on Wide Open Spaces.