It was 2018 and this was my first year truly pursuing a spring turkey. I had bought a used blind in 2017, was using someone else's gun, bought an inexpensive call from our local Wal-Mart, and was using two decoys that somebody gave to me.  The only education I had on turkey hunting was what I had watched on YouTube and the Calling Clinic I had attended by the Nebraska Game and Parks Commission.
On opening day, I headed to a piece of farm ground that was next to a creek and had just been planted. This was going to be "my spot" for the 2018 turkey season.  I was by myself and anxiously awaiting for my first Tom to come strutting in front of my blind.  After several hours, trip one resulted in no success.  I left my blind up and intended to go back and try again the next day, which also ended unsuccessfully. The theme of no success seemed to repeating itself pursuit after pursuit.  No matter rain or shine, I could hear turkeys but never saw them.  As a new hunter with very little knowledge, trying something new, I got frustrated.
Before giving up, I started asking some questions. I got advice to move my blind, try a different call, and to not give up.  After many questions (and two people probably feeling sorry for me) the moment came when someone offered to take me into the field and help me learn.  I eagerly agreed, we set a date, and a few days later we headed into the field.  Low and behold, persistence paid off.  Before I knew it, two Toms were standing right in front of me and I had my CHOICE of bird. After a few minutes of watching these beautiful Toms, I took a shot and successfully harvested my first turkey.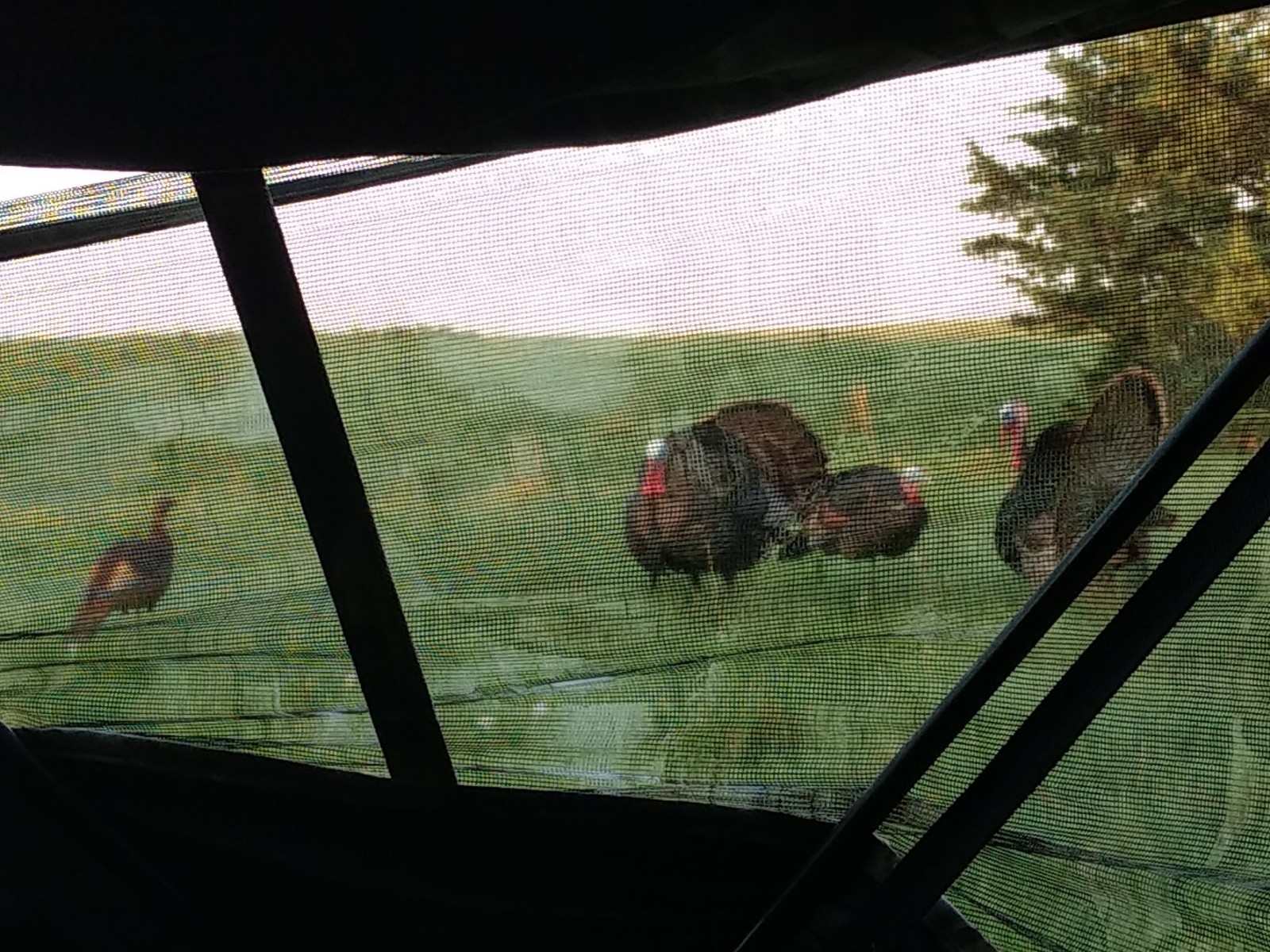 After the hunt, someone asked me to describe what happened on my hunt. My response was nothing short of poetic… "I shot a turkey!".  Those were the only words I could muster up in the initial moments of excitement.  Looking back on my first successful hunt, what I remember the most is the moments with my mentors.  We had a few inside jokes, I marveled in an experienced turkey hunters calling, and I learned how to process my bird.  This hunt was about so much more than just shooting a bird.  For me, it was about taking in every minute, so that I could replicate the experience the next year. Without my mentors, I may have grown more frustrated throughout the season and gave up.  But now, in just 10 days, I have plans to head out on three hunts with new and experienced hunters in 2019.  And probably a few on my own to.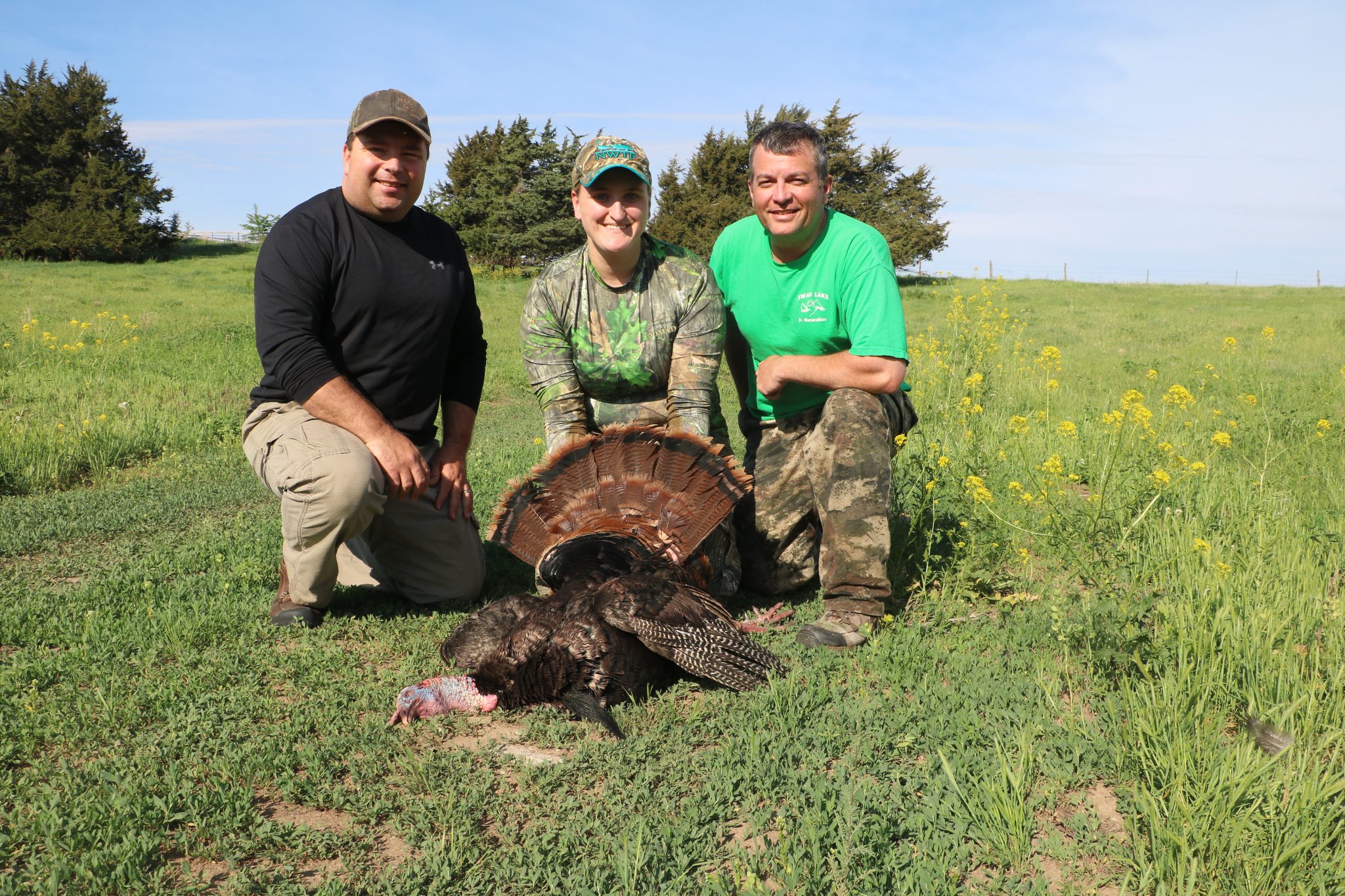 My name is Micaela and I am a new hunter. I am not just a new hunter but an adult on-set hunter.  I didn't begin hunting until I was nearly 20 years old.  My family owned nothing more than a 22 rifle when I was growing up and I don't think I have even heard my Dad say the word "hunt".  The most hunting experience I had growing up was eating the deer jerky that my cousins shared with me. Prior to 2016, I would have never dreamed of hunting for turkeys, let alone going out on a hunt without my husband or by myself! As you think about your outdoor purists this turkey season or in the years to come, don't underestimate the importance of taking out a new ADULT hunter.  Someone taking me into the field and showing me the ropes made all the difference in my plans to continue identifying as a hunter and pursuing wild game.
Micaela Rahe
Nebraska R3 Coordinator
National Wild Turkey Federation
mrahe@nwtf.net
The post Mentoring Is Not Just For Kids appeared first on Nebraskaland Magazine.