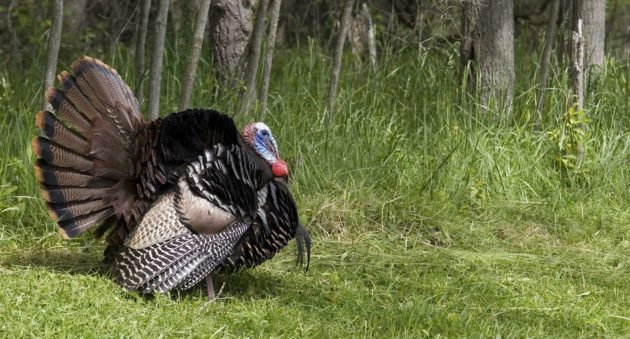 Missouri hunters could struggle this year during spring gobbler season.
According to a report from the Missouri Department of Conservation, turkey hunters in the Show-Me State don't have the odds stacked in their favor this season, which runs April 6-7 (youth-only) and April 15-May 5.
Researchers say that even though there were very successful hatches between 2011 and 2014, turkey numbers have begun to slide in recent years.
"A great deal of what makes for a good spring turkey season depends on the hatch two years prior because it affects the number of two-year-old gobblers on the landscape," MDC Turkey Biologist Jason Isabelle said in a press release. "These young gobblers are not associated with hens as often as older dominate birds and are more likely to respond to hunters' calls."
Research indicates that 2016 and 2017 were rough for production, which means there will be fewer two- and three-year-old gobblers this year for hunters to hunt. The MDC expects Missouri turkey hunters are going to have to work a lot harder this year to call in birds.
"We've had three years of very poor production," Isabelle said. "When that happens, you're going to see the effects on the turkey harvest for several years until production and turkey numbers rebound.
"When turkey numbers are down, it becomes even more important to do your homework. Hunters should get out to their hunting areas as much as possible before the season to listen for birds gobbling at daybreak. Using binoculars to spot turkeys feeding in open areas or looking for signs of where turkeys have been feeding in the timber can help hunters be in the right area when the hunting season gets here."
Isabelle added that the turkey population experiences wide fluctuations every four or five years, meaning the turkeys are sure to rebound soon.
NEXT: PENNSYLVANIA GAME & FISHERIES COMMITTEE APPROVES SUNDAY HUNTING BILL
WATCH
The post MDC Predicts a Down Year for Spring Turkey Hunting appeared first on Wide Open Spaces.