YouTube: nazario oviedo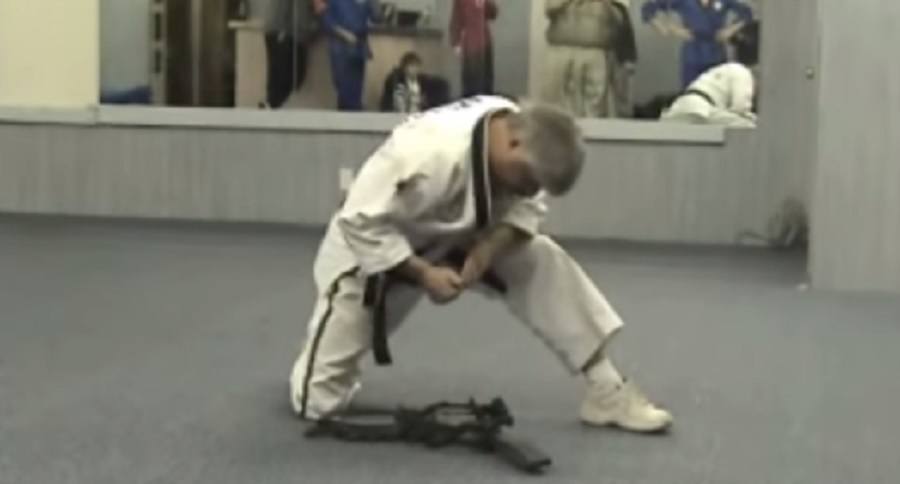 This Tae Kwon Do master has a karate chop faster than the bite of a bear trap!
After a small warmup of breaking a pool stick with his throat, this master of the Tae Kwon Do shows us what he really does well!
This bear trap is set and poised to hold on to whatever decides to take it on. This adversary has taken mighty bears (and some humans), but can it take this guy?
Watch the video below:
Unbelievably, this master is able to punch and avoid the toothed grip of this powerful trap.
Please do not try this at home, but the video is a must-see! Share it with your trapping and hunting buddies!
NEXT: THE STRANGE OLD HANDGUN WITH A WEIRD NAME: THE FAGNUS REVOLVER
WATCH
The post Martial Artist is Faster Than a Bear Trap appeared first on Wide Open Spaces.