Travis Smola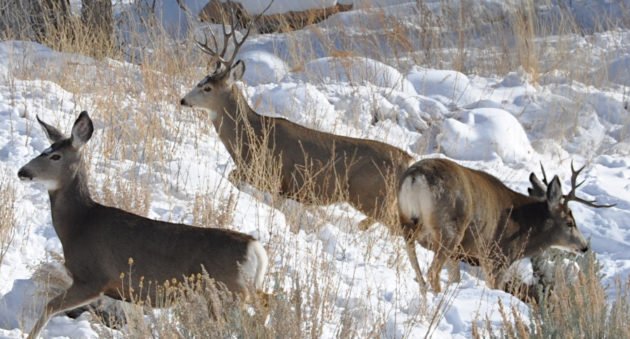 Colorado hunters will have more acres than ever to hunt this fall.
Amid all the depressing Covid-19 stories that have dominated the headlines the last couple of months, there is good news here and there. One big one for Colorado hunters is the addition of 210,000 acres of land into the state's Public Access Program.
Oh, and those state trust land acres will be available for hunting starting with the fall 2020 hunting seasons. The Colorado Parks and Wildlife Department made the announcement of the news in a press release. The CPW Commission approved the change at their May 7 meeting, one that was held online virtually due to the ongoing pandemic.
The exact locations for these new lands have not been revealed yet, but it brings the program's total to 777,000 acres of land that is accessible to the public for hunting purposes.  CPW Director Dan Prenzlow praised the move by the commission. He also recognized the important of hunting and fishing.
"I'm thrilled that hunters and anglers will have more access to state trust lands in Colorado this season," Prenzlow said in a press release. "Hunters and anglers are a critical foundation to wildlife conservation. They make significant contributions to our local economy, especially rural economies. It's an added benefit that our Public Access Program helps fund Colorado school kids."
The press release clarified more on what he meant by that last part. Colorado holds approximately three million acres in a trust for the express purpose of funding the state's public schools. Those lands have been there since Colorado became a state in 1876. The State Land Board manages those lands and generates revenue from them by leasing them out for various purposes. While that includes mining and agriculture, it also includes angling and hunting. It has generated $1.7 billion in funds for the state's school system since 2008.
More places to hunt and the money generated from them is going to a good cause? Sounds like a great deal to us! The 2020 season outlook should be bright for Colorado hunters.
For more outdoor content from Travis Smola, be sure to follow him on Twitter and check out his Geocaching and Outdoors with Travis YouTube channels. 
NEXT: PUBLIC LAND HUNTER FILMS IDIOT SHOOTING RIGHT AT HIM
WATCH
The post Colorado Approves 210,000 New Acres for Hunting Through Public Access Program appeared first on Wide Open Spaces.