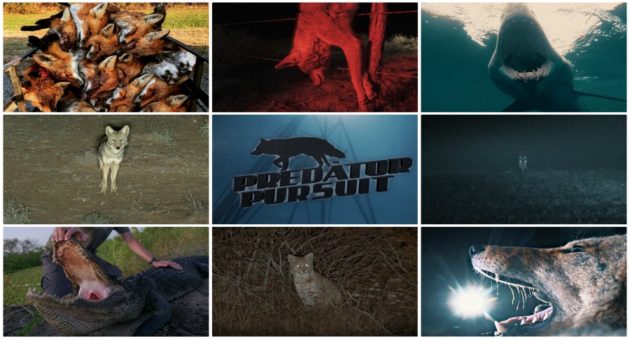 Predator hunting at it's highest degree, Season 6 of Predator Pursuit is like nothing we have ever seen.
Ahhh, predator hunting…
If you have ever done it, you are most likely addicted. There is something special about hunting and tricking the animals that are the 'hunters' of the wild. Beating them at their own game continues to bring you back every time.
Over the years, Predator Pursuit has been an industry leader in producing the best predator hunting footage, being the most educational predator program, and surviving as one of the longest airing predator hunting shows on the networks. Jeff Thomason has brought viewers along for over a decade now as he chases all things predator on the Sportsman Channel.
Check out this video and see for yourself, if you love predator hunting, this will get your attention.
This Season 6 promo is a prime example of the incredible content that you will get with Predator Pursuit. Although the season is already airing, it is not to late to jump in! With the first half of the season starting re-airs, and six original episodes to come in the second quarter of the year, there is no better time to start than now.
Below is the Sportsman Channel airtimes so you can tune in or DVR!
Sportsman Channel:
Mon. 10:00 PM EST
Tue. 3:30 AM EST
Tue. 12:30 PM EST
Fri. 9:00 AM EST
Sat. 12:30 AM EST
Mon. 3:00 AM EST
From fox, coyote, bobcat, shark, gator, day hunting, and night hunting…Predator Pursuit will help you improve in every facet of predator hunting. Whether you are a beginner or an advanced die hard predator hunter, season 6 of Predator Pursuit is something you cannot miss.
Be sure to follow Predator Pursuit on Facebook and Instagram as well to get your predator hunting fix!
NEXT: WOUNDED WOLF ATTACKS HUNTER
WATCH
The post Predator Pursuit Season 6 Will Have Predator Hunters Begging For More appeared first on Wide Open Spaces.