YouTube: KurtisSchulze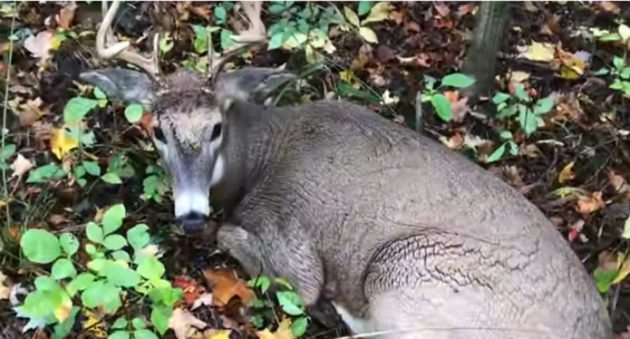 That's why you always approach them from behind.
We've all had a momentary lapse in judgement. This hunter was just concerned and wanted to check the welfare of this deer.
Well, this buck wasn't having any of that.
Watch the video below:
According to the hunter's Facebook page, this deer was actually wounded the night before. The same guy that walked up to the deer actually had a decent shot on the deer, but somehow only managed to get one lung. After waiting 20 hours, this was the result.
All I can say is even if I see a down deer that looks dead, I still wouldn't walk in front of it. Remember, these are wild animals. To be safe, approach from behind. If it has its head up and you have a tag, don't take the chance.
NEXT: HOW AND WHEN TO USE A GRUNT TUBE
WATCH
The post Man Gets Way Too Close to This Buck, Gets Attacked appeared first on Wide Open Spaces.