Washington Parish Sheriff's Office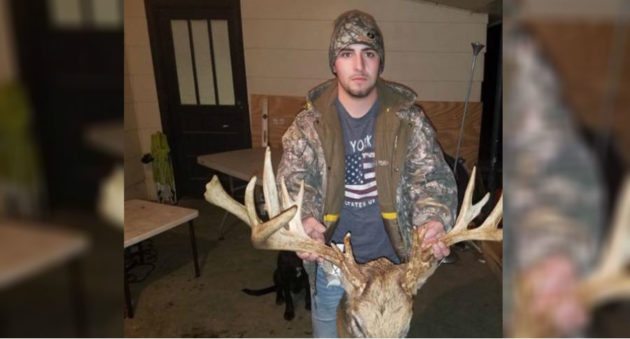 The owner valued the buck at $8,500.
Two teenagers, 19-year-old Drake Barber and 17-year-old Justin Miller of Louisiana, have found themselves in hot water after breaking into a deer farm and shooting a 23-point buck Dec. 26.
While the poaching incident isn't new for wildlife authorities, in Louisiana, farm-raised deer are considered livestock. As such, the investigation fell to the Louisiana Department of Agriculture and Forestry.
Investigators determined the two young men not only shot and killed the buck, but they also posted an incriminating photo to Facebook.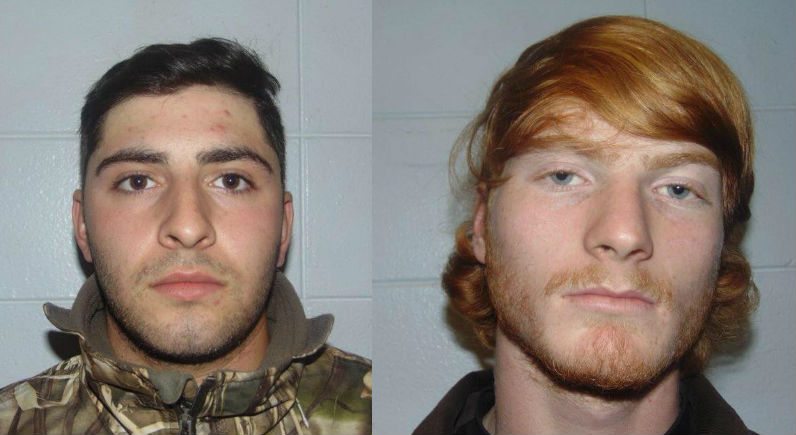 "This case exemplifies the hard work, dedication and cooperation of law enforcement agencies. I want to extend special recognition to Dr. Mike Strain and the Louisiana Department of Agriculture, Livestock Commission and the Louisiana Department of Wildlife & Fisheries for a job well done," Washington Parish Sheriff Randy Country said in a press release. "These young men have confessed to this crime, a first step in taking responsibility for their actions. Hopefully, others will learn from their mistake."
The buck the teens shot was just 2.5 years old, but weighed about 200 pounds and sported an incredible, 181-inch, 23-point rack. It had a value of about $8,500, according to the deer's owner.
Both were booked into Washington Parish jail for theft of property over $5,000, but less than $25,000.
If convicted of such charges, it could lead to possible jail time and fines.
As unbelievable as it may seem, this isn't the first deer farm poaching case we've heard of here at Wide Open Spaces. In November 2016, two men in Florida committed a nearly identical crime. The only difference is they broke into a deer farm not once, but twice, and poached two bucks.
Much like this latest case, they posted incriminating photos on social media! Social media is becoming a common tool for solving wildlife crimes.
NEXT: THESE ARE THE 8 DUMBEST POACHERS YOU'LL EVER COME ACROSS
The post Louisiana Teens Arrested for Theft After Poaching 23-Point Farm Deer appeared first on Wide Open Spaces.