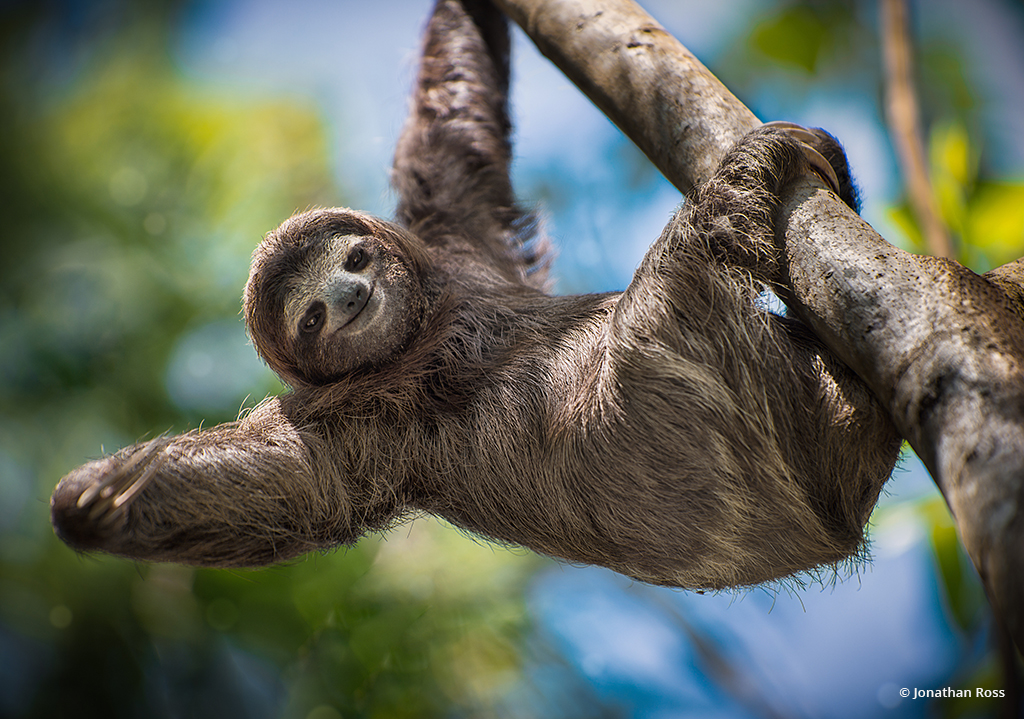 While on a cruise to the Panama Canal, Jonathan Ross had an exciting encounter in Puerto Limon, Costa Rica. "We did an excursion boating the Tortuguero Canal waterways to see wildlife. It was absolutely fantastic, but the sloths were all in treetops, and I just couldn't get any good shots. Later, we toured a chocolate plantation—my wife's idea. After a demonstration, we were taken on a small trail to see the cacao trees, and this guy was hanging out just above our heads! He was motionless in this pose for several minutes. Our guide was pressing us to move on, but I took my time, and I'm so glad I did. This was one of my highlights from the entire vacation."
See more of Jonathan Ross' photography at jonathandross.com.
Canon EOS 5DS R, Canon EF 70-200mm f/2.8L IS II USM at 200mm. Exposure: 1/200 sec., ƒ/2.8, ISO 100.
The post Last Frame: Hangin' Out appeared first on Outdoor Photographer.