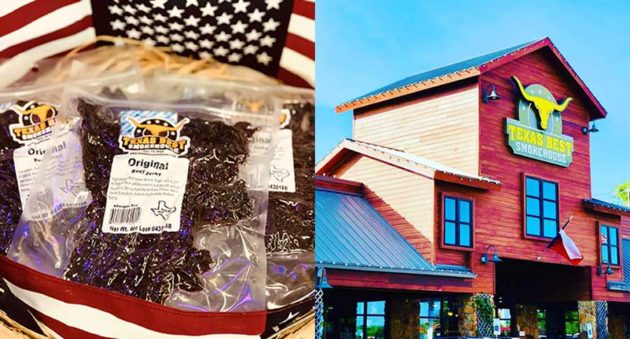 Where can you get the best jerky in Texas? The same place you can get a ton of other great gourmet snacks and canned goods: Texas Best Smokehouse.
If you're a Texan, you probably already know about Texas Best Smokehouse. If you aren't familiar, it's about time you learned about the greatest beef jerky in the Lone Star State.
Now, that's saying a lot, because Texans love their jerky. But it's not a stretch to claim Texas Best Smokehouse as a leader in the category, thanks to the high demand their jerky received when it was originally offered up. Served as a reliable snack for travelers as they pulled over for a pit stop, Texas Best Smokehouse was born out of necessity: Texans wanted more, and they planned on delivering. Once they started offering it online, things really started to take off.
If you need a recommendation, go with the Original Beef Jerky. It's what helped put Texas Best Smokehouse on the map.
There was also high interest in the gourmet foods and snacks made by the same devoted team that set precedents with their jerky. Things like dried kiwi slices, wasabi peanuts, and old southern standbys like Golden Carmel Nuggets are all available alongside the jerky, but it's their unique canned goods that really set them apart.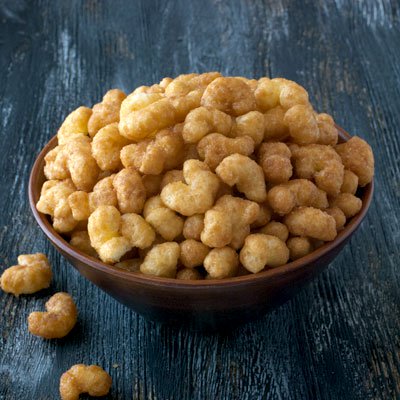 You can get BBQ sauce, pickled eggs, salsa, sauerkraut, queso dip, and fruit preserves. They're all made from original recipes and fit inside the greatest of all southern food receptacles: the mighty mason jar.
There's a lot of love and attention that go into these gourmet goods, but it shouldn't be too surprising coming from Texas Best Smokehouse.
And let's just say, if you've never tried the Hoot N Holler Spicy Pickles, you're missing out big time.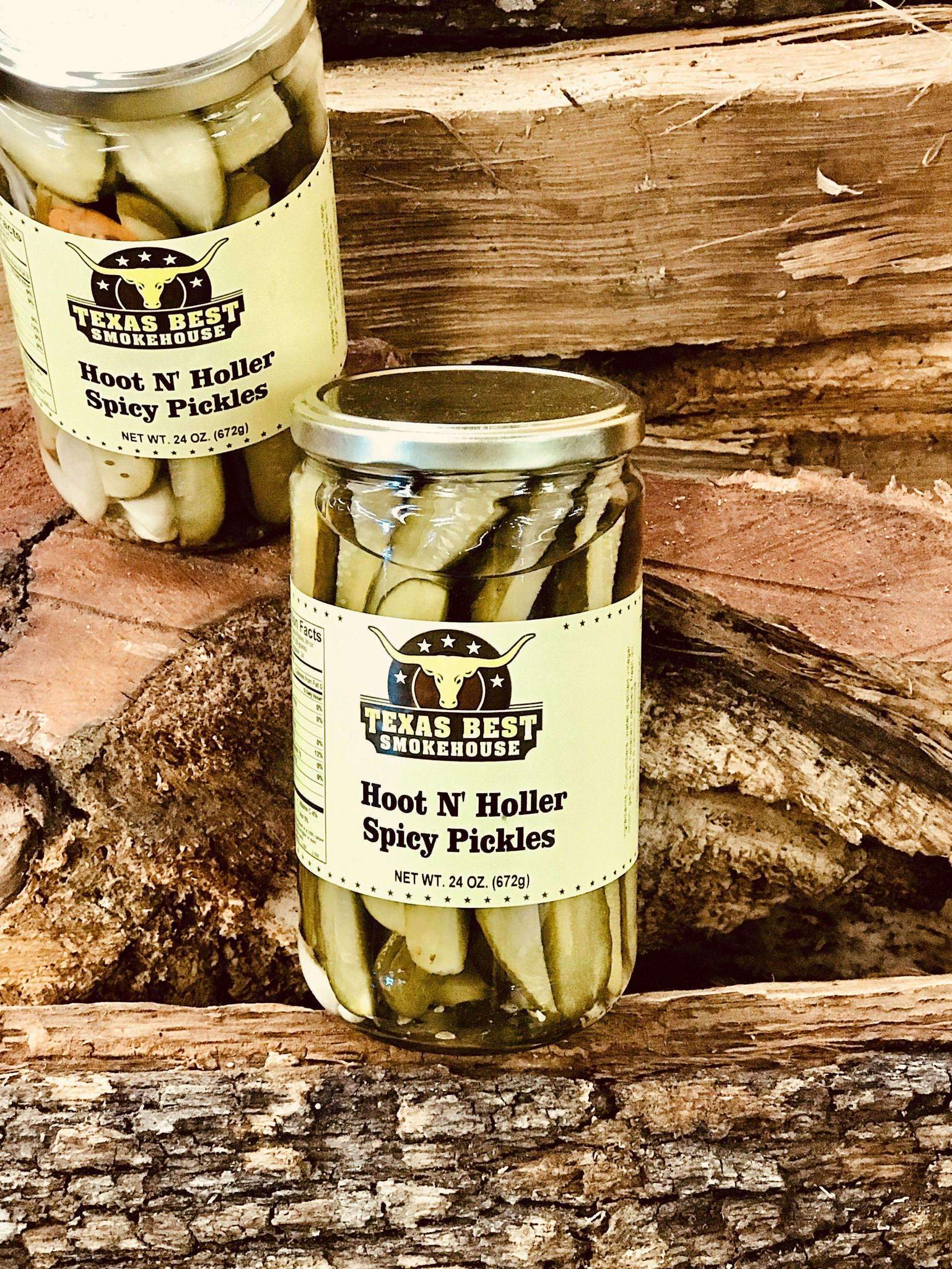 You can peruse everything Texas Best Smokehouse has to offer on their website, but be sure to check out their Facebook page as well, where you can find out about new items, special deals, and plan a trip to visit one of their locations in the East Texas area in person.
They're located all over the great state of Texas. Here's a rundown of their spots:
Tyler, Texas 16243 US Hwy 271N. Tyler, Texas. 75708 (Off I-20 Exit 571a)
Longview, Texas 3302 S. Eastman Rd Longview, Texas. 75602 (Off I-20 Exit 596b)
Italy, Texas 1020 Dale Evans Dr, Italy, Texas 76651
Burleson, Texas  3313 I-35W, Burleson, Texas 76028
Dallas, Texas 4880 Mountain Creek Pkwy, Dallas, Texas 76236
Henrietta Texas 1021 US Hwy 287 S, Henrietta, Texas 76365
Balch Springs, Texas  4295 S Beltline Rd, Balch Springs, TX 75181
Midlothian, Texas  2220 Plainview Road, Midlothian, Texas 76065
Nash, Texas 1955 N Kings Hwy., Nash, Texas 75569
There's only one way to know if this truly is the best jerky in the Lone Star State. The Texas Best Smokehouse has it all, and is ready to prove it.
NEXT: THE ONLY VENISON JERKY RECIPE YOU'LL EVER NEED
The post Where is the Home of the Lone Star State's Top Jerky? appeared first on Wide Open Spaces.