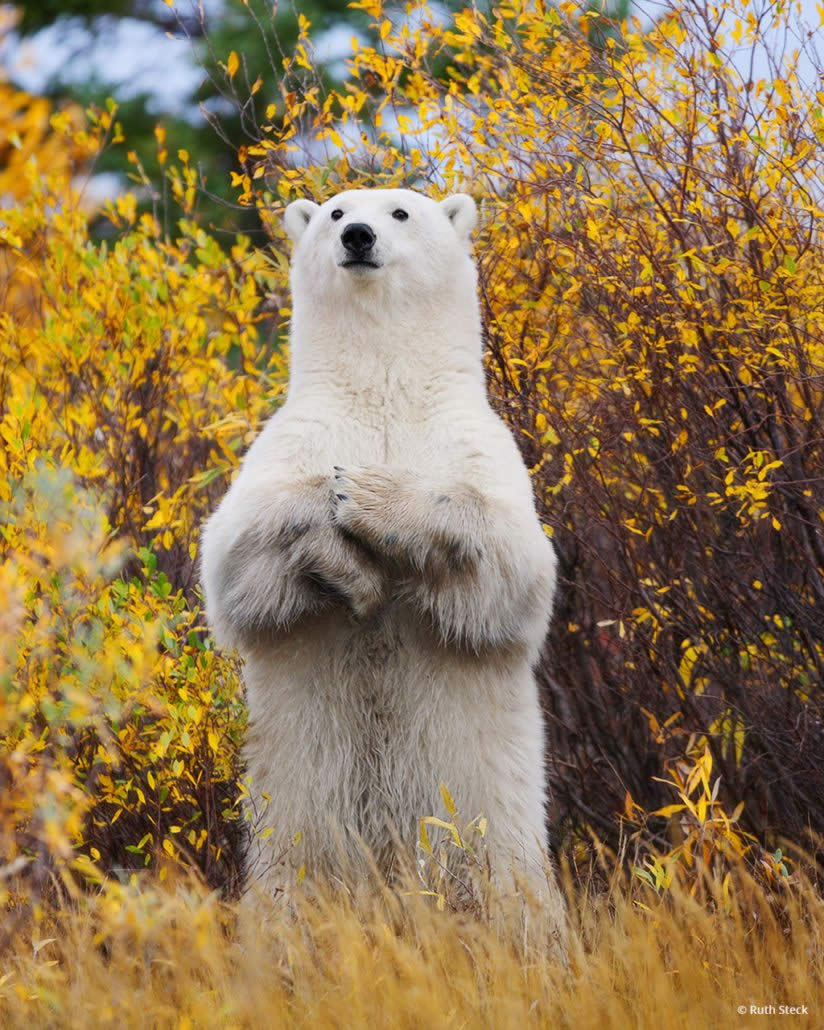 Ruth Steck captured the image "Standing Tall" while visiting Churchill Wild at Nanuk Polar Bear Lodge in Manitoba, Canada. She was joined by guides and a film crew from Travel Manitoba when they set out in the hopes of seeing a few polar bears in the wild. "We were extremely lucky that year as the fall colors were late, and we had magnificent yellow, red and orange foliage," Steck recalls. "As we approached the willows, we heard rustling noises. Just as we stopped, this male polar bear stood against the beautiful yellow backdrop, checking each of us out with a long stare. He stood for many minutes just looking at us before laying back down, completely hidden from view amongst the tall grasses."
Canon EOS-1Ds Mark III, Canon EF 400mm f/2.8L IS USM. Exposure: 1/2000 sec., ƒ/3.2, ISO 400.
See more of Ruth Steck's photography at rmsteckphotography.com.
The post Last Frame: Good Pawsture appeared first on Outdoor Photographer.