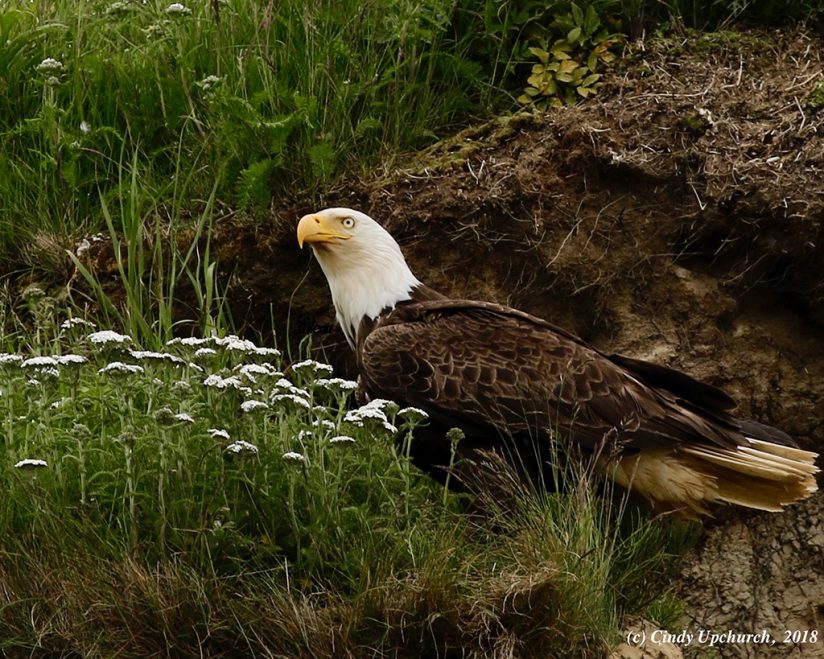 "This was taken in Naknek, Alaska, on Bristol Bay during the salmon run of July 2018," says Cindy Upchurch. "There were so many bald eagles on the bluffs and the beach looking for scraps and doing a little fishing themselves. It was quite amazing to watch. The bluffs along the bay are mostly brown and blended in with the eagle's feathers, making composition a challenge. Getting the highlights of the eagle's feathers and trying to get a good perspective and composition took a lot of camera clicking. This eagle just happened to land on the bluff in the middle of some wildflowers and green grass during morning hours just to show off how majestic he really was."
Canon EOS 7D Mark II, Canon EF100-400mm F/4.5-5.6L IS II USM. Exposure: 1/500 sec., f/5.6, ISO 100.
See more of Cindy Upchurch's work at cindyupchurch.smugmug.com.
The post Last Frame: Eagle Eye appeared first on Outdoor Photographer.