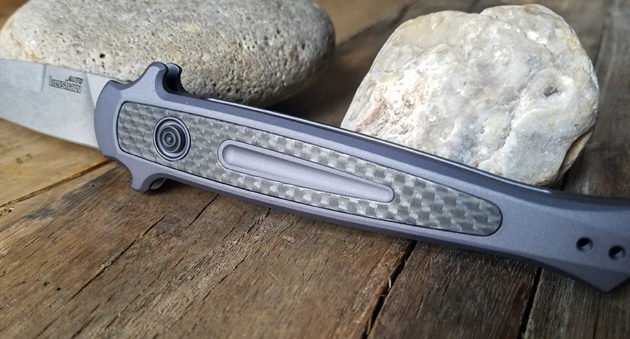 Few things come in handy as often as an automatic knife, so why not carry one every day?
Carrying a knife is a great practice to get in the habit of, but to do so, you have to make sure you have the right knife.
Nowadays, automatic knives are garnering more attention than ever before, but they can pose somewhat of a risk as an everyday carry. You can't deny the speed and convenience of an auto: one-hand is all it takes to open the knife and be fully ready to use it.
While stories have surfaced of serious accidents involving automatic knives over the years, manufacturers have prioritized safety more and more to reduce these accidents.
If you're looking to start carrying an automatic knife, it's always smart to do your research, even with the steady improvement of technology.
While there's a fairly wide variety of knives that will effectively get the job done, two new models from a well-known name in the blade game deserve the spotlight.
Both of these American-made Kershaw knives stand out as safe, reliable and high-performing. Here's why these would both make good examples of a top-notch EDC.
Kershaw Launch 1
Featuring a classic automatic look, the Launch 1 features a CPM 154 powdered metallurgy blade that opens in a hurry and stays locked. To release and close, you just push the button and fold the blade back into the handle. It's extremely intuitive, and can be incorporated into the things you carry with you everyday with ease.
The highly durable steel blade holds a very sharp edge (thanks to a consistent distribution of carbides) for a long time and can battle against essentially all the elements. It takes on a BlackWash™ finish for a rugged look and a longer life expectancy. The blade finish helps protect the blade and helps hide common use scratches while enhancing the overall strength and performance.
Located on its lightweight, anodized-aluminum, contour-fitted handle is a low-profile push button, which greatly decreases the chances of an unintentional deploy. The Launch 1 has an ambidextrous pocket clip adjustment, meaning lefties would use their pointer finger to press the release button, instead of their thumb.
It's an intelligently-made knife that feels familiar in the hand. If you aren't used to carrying an automatic, it's worth noting that the Launch 1 feels more familiar, giving you more trust in yourself each time you deploy it. It acts just like an automatic should, but without the intimidation factor.
Kershaw Launch 8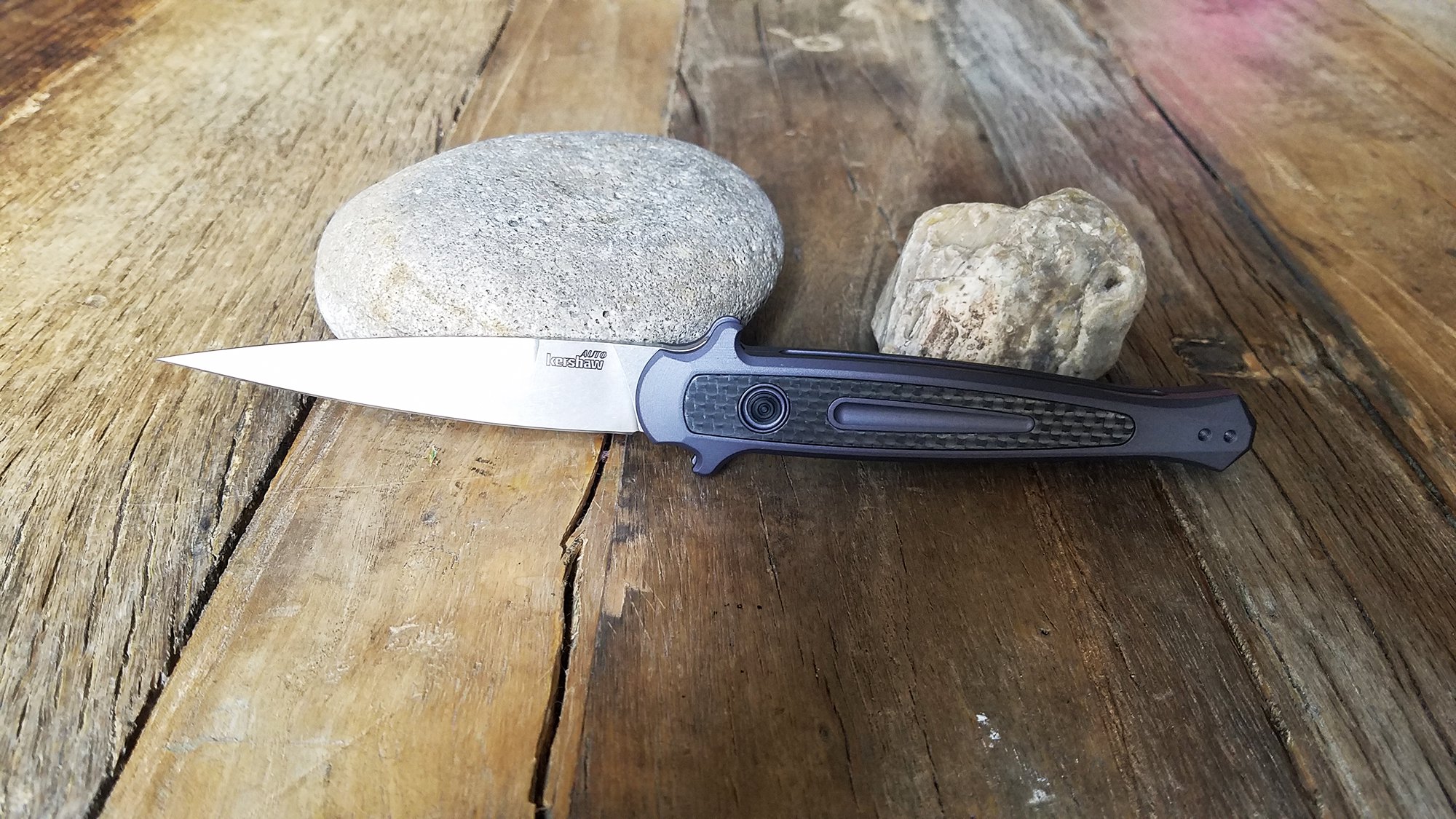 The Launch 8 is a very unique knife that dons more of an Italian stiletto look. That familiarity in the grip we just mentioned might go out the window with a unique design like this, but it's the built-in features that still make it a smart everyday carry.
At only a featherweight 2.4 ounces, this knife weighs virtually nothing. It's a very comfortable knife to carry, and with integrated finger guards and a low-profile button, it's a safe one, too. That little bit of extra protection goes a long way.
Featuring a stonewashed CPM 154 powdered metallurgy steel blade, it's tough, durable and holds a sharp edge. The pocket clip is reversible, so there's no reason you'd have to carry the Launch 8 on the side of your non-dominant hand.
The gray, anodized-aluminum handle sports a carbon fiber insert, which covers the pivot to maintain a symmetrical look. It also helps promote a firm hold, decreasing the chances of it ever slipping.
An automatic knife doesn't need to instantly scare people away from using it as an EDC. In fact, it could be a serious benefit for folks with arthritis or other dexterity issues. Just make sure you research the laws that govern who can own automatics and where they can be carried, but that should go without saying.
With enough practice and determined safe handling, carrying an automatic knife with you everywhere you go might be the best decision you make.
NEXT: GEAR PICKS: THE KERSHAW MULTI-TOOL
The post Is an Automatic Knife a Smart or Risky EDC? appeared first on Wide Open Spaces.