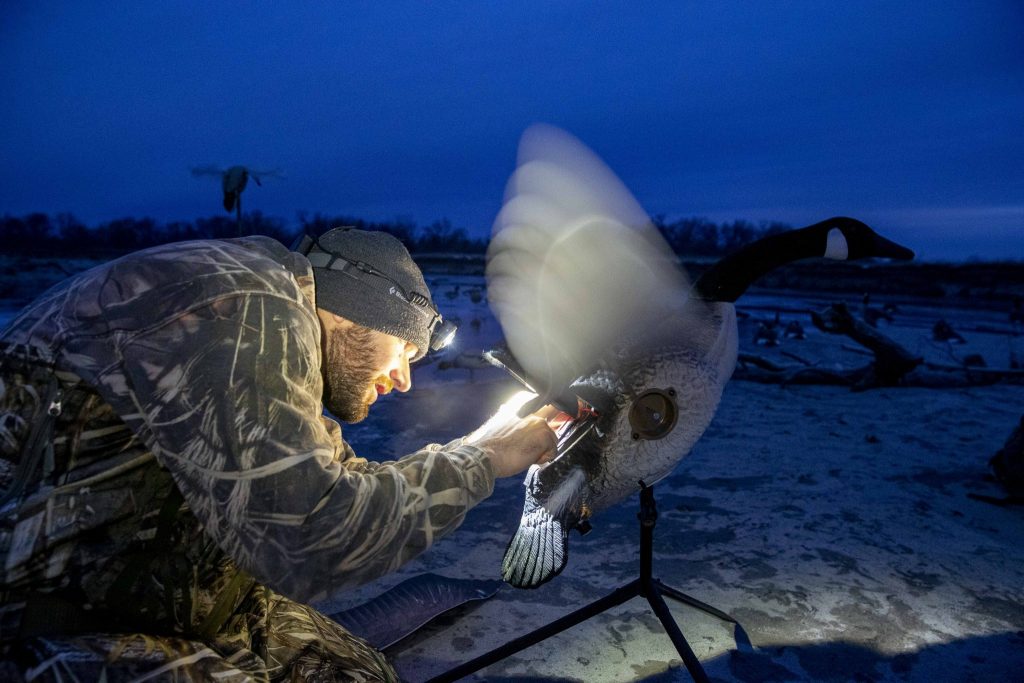 Dear Landowner,
I'm reaching out to say thank you. But before I do, I'd like to explain myself. I think a lot of hunters who share my passion would agree.
I love to hunt. Like many of us, my garage is full of decoys, blinds, generators, camouflage and tools. Whatever doesn't fit in the garage stays in the storage unit.
But sometimes it's hard to find a place to put all that gear to use. I don't own any land. My family doesn't own any land. In Nebraska, we are lucky to have more than 1 million acres of land open to public, walk-in access. However, with Nebraska's strong hunting culture, our publicly accessible land can receive a lot of pressure.
So sometimes, I rely on people I don't know in order to do the thing that I love. Without them, we can't always find a place to hunt.
This past waterfowl season has made that more apparent to me than ever. It certainly isn't the first year with unpredictable weather, early freezes, unseasonably warm temperatures, high river levels or muddy fields. But for whatever reason, finding places to hunt was more difficult than usual for me. And it became clear to me just how much we rely on landowners to give us an opportunity to hunt.
I know you guys get tired of us knocking on your door. I know you get tired of picking up the phone and talking to some guy that you've never met about permission. I know you have better things to do with your time. But we bother you anyway. And often, you tell us "no."
But sometimes you say "yes." Last season, three of us loaded up the trucks and trailer and headed west hoping to find somebody that would be willing to let us set out some decoys. We met a farmer who opened his door to us. Not only did he give us permission to hunt on his land, but he made phone calls to other landowners on our behalf. He invited us into his living room to talk. He let us stay in a big shed on his property that was heated! And he even hunted with us (a dang good shot, too). Everything about it was awesome. We got to make new friends and meet new people and hunt new places. Not to mention, he set us up on one of the best late-season mallard hunts that a guy could ask for. I can't say enough about the way he welcomed us and treated us.
So to all the landowners that occasionally say "yes," thank you.
Thank you for recognizing our passion.
Thank you for the opportunity to do what we love to do.
Thank you for the opportunity to use all of our gear that we devote so much time and money.
Thank you for giving us a chance to hang out with our buddies.
Thank you for opening up your property and your homes.
Thank you for sharing stories.
Thank you for hunting with us.
Thank you for letting us make new friends.
To Jim and to Trevor and to Tony and to everyone like you guys, thank you for giving us a place to hunt.
Sincerely,
Jake
The post A Thank You to Landowners appeared first on Nebraskaland Magazine.