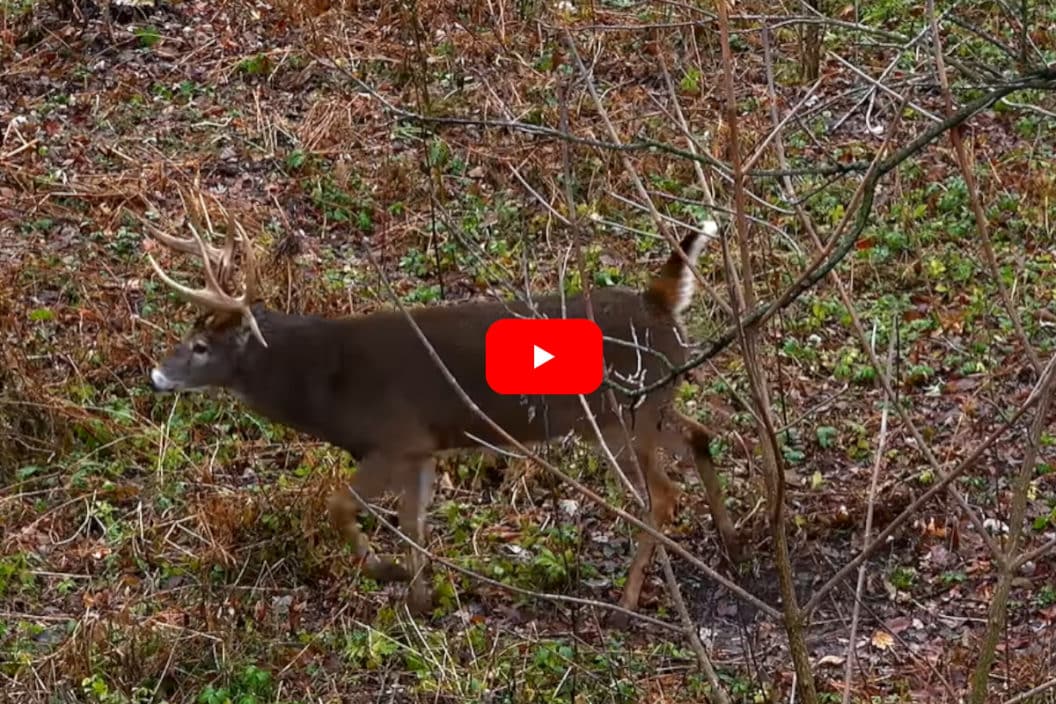 Some hunters seem to have all the luck. You know these guys and gals. The ones who seem to bag big buck after big buck, season after season almost without fail. Some people simply have more dedication or more luck depending on how you want to look at it. We'll leave that up to you. In any case, a few weeks ago we shared a video from Ted Miller, one of the friends of the popular YouTube channel "The Hunting Public." As you may recall, Ted has already had an amazing season. He harvested a giant 21-point buck with a muzzleloader after the deer annihilated his decoy.
Well, only a few weeks later and he's on the trail of another giant in Iowa. This one is a massive main frame 8-pointer with double drop tines on either side. It's the type of buck that many hunters dream about. Watch as Ted rattles in this beast of the woods in the video below.
While most people have universally agreed that 2020 has been a terrible year, we would say that Ted has two very big reasons to disagree! Most hunters will go their whole lives simply dreaming about even seeing the two bucks Ted has harvested this year. When he says: "It must be my year," we think that is a massive understatement! As if it wasn't enough that he shot two giants, these bucks each put on a show before he took the shot. The 21-pointer destroyed his decoy and this double drop buck came in on a string before aggressively working a scrape only 15 yards from where Ted was standing. This guy's got nerves of steel to stay composed for that shot!
Congratulations to Ted on what can only be described as the season of a lifetime! We'll admit we are jealous!
For more outdoor content from Travis Smola, be sure to follow him on Twitter and check out his Geocaching and Outdoors with Travis YouTube channels.
The post Iowa Bowhunter Rattles In and Smokes Giant Double Drop-Tined Whitetail appeared first on Wide Open Spaces.