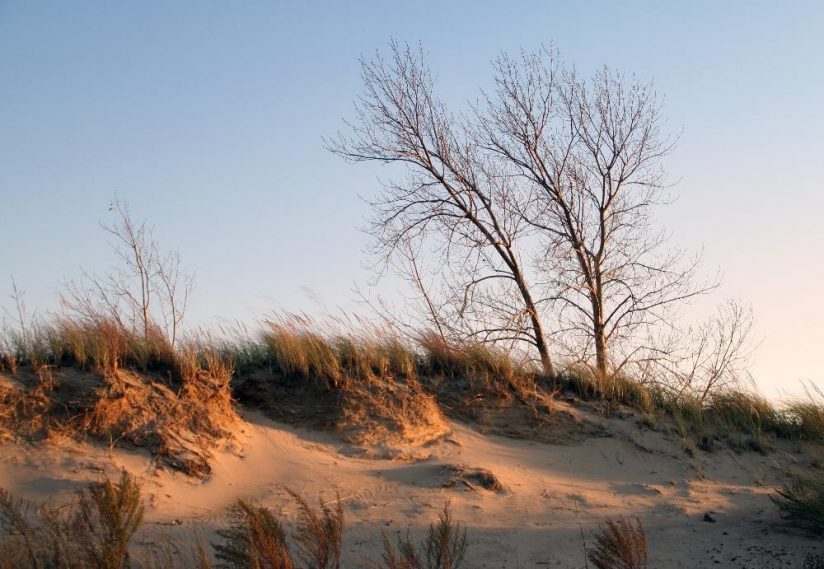 Last week, Indiana Dunes National Lakeshore quietly became the newest national park.
From the National Park Service Website:
"The spending bill signed by the President on February 15, 2019 included a provision that changed the name of Indiana Dunes National Lakeshore to Indiana Dunes National Park. This change takes place immediately. The bill also changes the name of the Miller Woods Trail to the Paul H. Douglas Trail in honor of the late Illinois Senator who helped lead the fight along with Save the Dunes and other citizen groups to create the national lakeshore in 1966.
"Park Superintendent Paul Labovitz commented, '103 years in the making, what a terrific tribute to the neighbors, partners, visitors and National PARK staff. We are so appreciative to the entire Indiana delegation for their recognition and support of this national treasure.'
"The park staff looks forward to celebrating this name change in the near future and to working with local communities and partners on spreading the word about the nation's 61st  national park. The work will continue to protect this very special place in Northwest Indiana and to provide outstanding service to the visiting public.
"Located in Northwest Indiana, the park includes 15 miles of Lake Michigan shoreline and 15,000 acres of biodiverse beaches, woods, prairies, and marshes. Up to 2 million visitors come to the Indiana Dunes each year."
For more information on the park, visit https://www.nps.gov/indu/index.htm.
The post Indiana Dunes Is The Newest National Park appeared first on Outdoor Photographer.