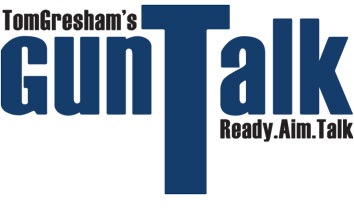 Gun control legislation is being introduced at an alarming rate at local, state, and federal levels. Hear one person's take on how a ban on private ownership might look in the U.S.; a fight in New Jersey for both gun rights and the right to freedom of speech; a lawsuit in Massachusetts dragging on regarding the banning of certain rifles, and more, this week on Tom Gresham's Gun Talk® Radio, the original nationally-syndicated talk show about guns and the shooting sports.
Writer David Cole talks with Tom this week about how a ban on private gun ownership might look like. Read more at Black Man with A Gun – https://blackmanwithagun.com/2019/02/how-to-ban-private-gun-ownership-in-america/.
Also on this week, Washington Free Beacon's Stephen Gutowski with info on the lawsuit concerning CodeIsFreeSpeech.com in New Jersey that is arguing on the basis of both 1st and 2nd Amendment rights (https://freebeacon.com/issues/suit-filed-against-nj-attempt-to-criminalize-sharing-gun-blueprints-nationwide/), and National Shooting Sports Foundation's Larry Keane weighs in on the upcoming Supreme Court case, the current lawsuit in Massachusetts, and more. Read about the MA legal challenge here: https://www.telegram.com/news/20190206/as-lawsuit-over-assault-weapon-ban-crawls-along-gun-group-accuses-ag-of-stalling.  
As always, call in to 866-TALK-GUN with your comments, questions, and range reports.
 In its 23rd year of national syndication, Tom Gresham's Gun Talk® radio show airs live on Sundays from 2PM-5PM Eastern, and runs on more than 255 stations every week. Listen on a radio station near you (http://bit.ly/GTRstation) or via live streaming (http://bit.ly/GTRstream). All Gun Talk shows can also be downloaded as podcasts at http://bit.ly/GTRpodcast, Apple iTunes, and i-Heart ra dio, or through one of the available Apps: GunDealio on iPhone, GunDealio on Android, and the Gun Talk App on Stitcher. Gun Talk is also available on YouTube, (http://bit.ly/GTRYT), Roku, Apple TV, Amazon Fire TV, and https://guntalk.com.
The post Gun Control Legistlation – This Week on Tom Gresham's Gun Talk appeared first on OutDoors Unlimited Media and Magazine.