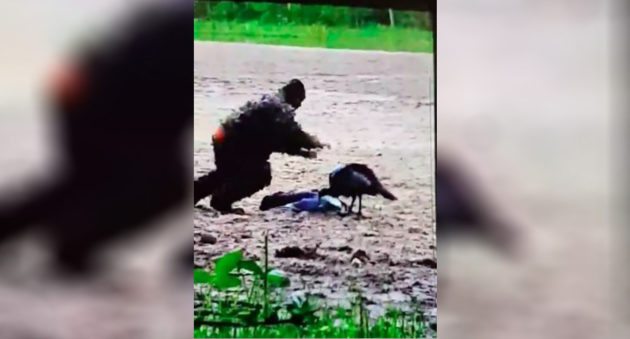 This hunter took his spring gobbler, but the Jake wouldn't go away. So he caught him with his bare hands!
We've seen some interesting things in our time, but a wild turkey that won't leave a dead bird, so much so that it lets a man walk right up and grab it, takes the cake.
Right when you think that Jake won't let the hunter get any closer…
Just watch this!
Caution: Graphic language
Even when he let it fly, it still didn't really want to leave. As the hunter said "see you next year 'ol boy"
Here's hoping that the young Tom will be all the smarter next time! Those guys had all the good luck they can stand for one season.
Looking for a little more? Follow me on Facebook and Twitter. 
NEXT: YEP, THAT'S A SEEING EYE TURKEY
WATCH
The post Hunter Takes His Tom, Catches His Little Brother By Hand appeared first on Wide Open Spaces.