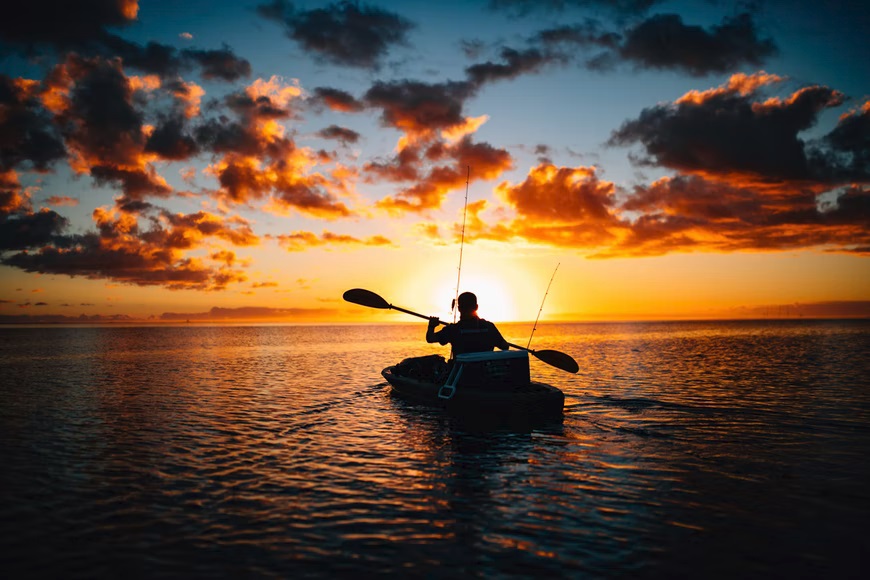 Everybody needs to spend some time outdoors and if you love fishing, whether on a day trip to a local spot or a journey to a faraway corner of the world, nothing is more exciting than catching a prize fish. However, before you can start reeling in the big ones, you need to ensure that you are prepared for your fishing trip, and here are some top tips to help you prepare and ensure everything runs smoothly. 
Check weather conditions and pack accordingly
One of the first things you need to do once you've chosen where your fishing trip will be is to check the weather forecast and then pack accordingly. Your first consideration when packing should be your clothing. For colder climates, you must make sure you pack in waterproof clothing as well as rain gear that will enable you to fish comfortably even in the event of a storm. You also cannot forget your sunscreen because you will need to apply it often if your trip is in hotter climates. Fishing will require that you are in the sun for most parts of the day and being exposed to harsh UV rays can be dangerous for skin health, even if there are clouds in the sky. 
Make a packing list of essential items 
You need to make sure you pack all essential items that you will need on your trip such as toiletries, medication, toilet paper, baby wipes, etc. you need to make a checklist of essential items to ensure you don't forget a thing. You do not want to deviate from your list, instead only pack what you need. If you plan to stay at a lodge, you should enquire if they provide rods and reels and if they do not, you need to bring your own along. Plus other tools such as bait and any other appropriate gear like a fish finder. Some of the best fish finders are reviewed by Fish Finder Tech, so you can take a look there if you're looking for one. For international trips, don't forget your passport and visa. It is also recommended that you bring along a survival kit if you are going to be fishing deep in the ocean. Food and water for ocean trips are also essential. You need to be well prepared on your trip so making a list and sticking to that essential list is important.
Get your fishing license and learn about the local fishing regulations 
Before your trip, you must ensure that you have your fishing license because the money that gets generated from your fishing license sales goes towards fish stockings that are important for lakes, rivers, streams, and ponds. Funds from your fishing license also go towards habitat programs such as clean-ups and include removing trash and other pollutants from the waterways. Research, fish surveys, and educational programs also get funded by the fishing license fee which are all important causes. You also need to learn the local fishing regulations because these serve to protect the natural resources, as well as help anglers enjoy more success. After all, without regulations, anglers would be allowed to fish for all species which can deplete the fish population.
Choose an appropriate spot to fish 
To find the best fishing spot, you should start on Google maps to determine what ponds, lakes, and dams are nearby your location. You must ensure that the body of water is on public land and then go and fish. If you find that you are at a spot without any luck, do not give up straight away, patience is an important component of fishing. Timing is key so sample each location at a different time to optimize your chances of success. If you are a beginner, choose a spot in rocky and weedy areas where the water levels are several feet deep. Also, keep in mind the type of fish you want to target and research.
Check your car
Ensure your car and tires are in good condition if you are diving because trips can be hours long. No matter where you go, it's always important to do a quick check-up before you hit the road. Changing the tires if needed is crucial for your safety, and you can check out this tire shop in Calgary if you're looking for a place that will provide you with top-notch service. Checking fluid levels is also important, so if you can't do it yourself it's best to take your car to a mechanic for a pre-trip inspection. For deep-sea fishing, you will also be traveling to deep waters. You must also ensure you have space for any fish you have caught. 
The post How to prepare for a fishing trip appeared first on OutDoors Unlimited Media and Magazine.