NSimages/Getty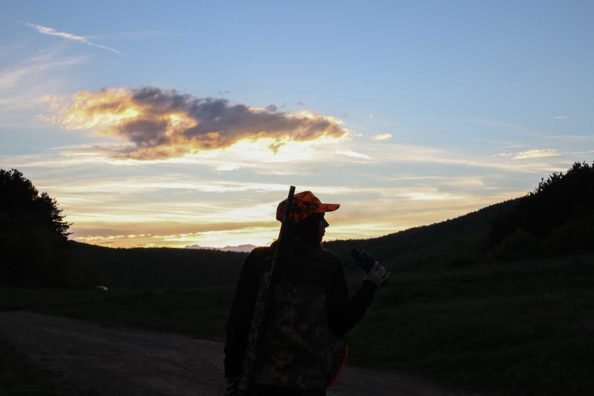 Forget winery tours and beach trips–a hunting adventure is the best kind of all-girls getaway.
Here's how to plan a hunt for both seasoned outdoorswomen and newbies.
Pick Your Quarry
The timing, location, and cost of your hunt will largely depend on your intended game. Upland can be a great choice for first-timers, and whitetail hunts are a good option for a big-game group. Be sure to choose a species everyone feels comfortable pursuing.
Do Your Homework
If you'll all be traveling from different areas, choose a state with affordable non-resident tags where it's easy to draw or buy over the counter. Picking a central location hunters can drive to can also help minimize costs and eliminate any headaches involved in flying with firearms.
If you're heading to an area where no one from your group has hunted, an outfitter might be the best way to go. But if you can swing DIY, it's definitely friendlier on the wallet and will increase chances more people can come.
Connect & Organize Online
You'll probably be sharing lots of opinions and info in the planning process. Rather than blowing up a group text convo for months, pull all data into a Google Doc/Sheet and centralize updates in a Facebook group. Don't forget to factor in costs for travel, accommodations, and food.
Keep Newbies Comfortable
Winning over beginners to the hunting lifestyle is no small feat. Ensure your new hunting buddies are warm, well-fed, and properly geared up so they can enjoy themselves.
Plan for Success
No time spent in the woods is wasted, but it's certainly much sweeter when you walk away with punched tags. Before you head out, make sure you have a plan for transporting and butchering any animals as well as taxidermy. Wishful thinking can be a great thing!
NEXT: BINOCULAR HARNESSES FOR HUNTERS: 5 TOP PICKS TO CHOOSE FROM
The post How to Plan an All-Girl Hunt for Both Beginners and Experienced Hunters appeared first on Wide Open Spaces.