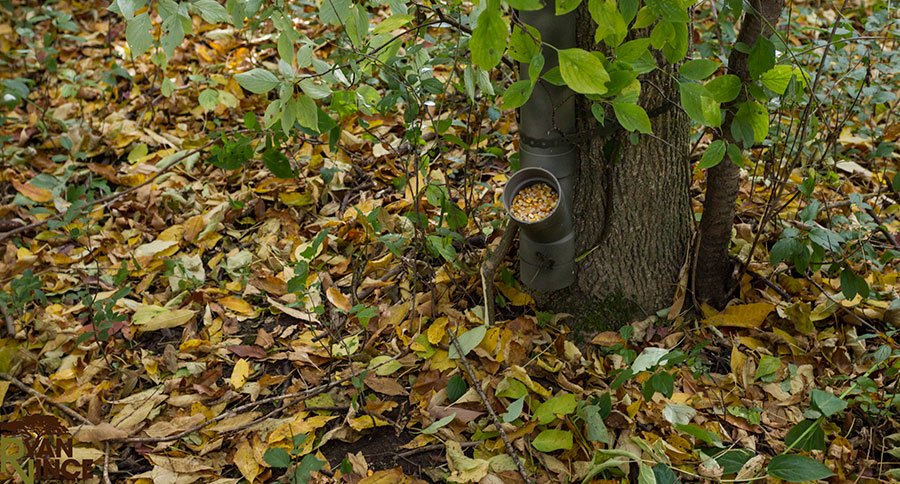 New contributor Ryan Vince shares his easy instructions for learning how to make a deer feeder the DIY way.
While walking around Bass Pro Shops I found myself gazing at the variety of game feeders available.
This season I was working a new set of properties available to me. Given the fact that most of us can't be in the field all day every day like we would love, a feeder is an easier way to see what's around.
Setting up a trail camera on your feeder is the best way to record what turkey, deer and other game are making their way on to your property.
I wanted to be able to put out a few feeders this season and my budget wasn't going to allow me to do that. I headed over to my local hardware store to figure out a way to make it happen. The lis below includes all the supplies you're going to need to make a good deer-sized feeder.
Parts List
1- 10′ Length of 4″ PVC
1- 45 degree Y Coupler
2- 4″ Caps
1- 10′ All Round
2- Spray Paint (Forest Colors)
1- 10 Screws
1- Bag of Game Feed.
1- PVC Glue (Optional)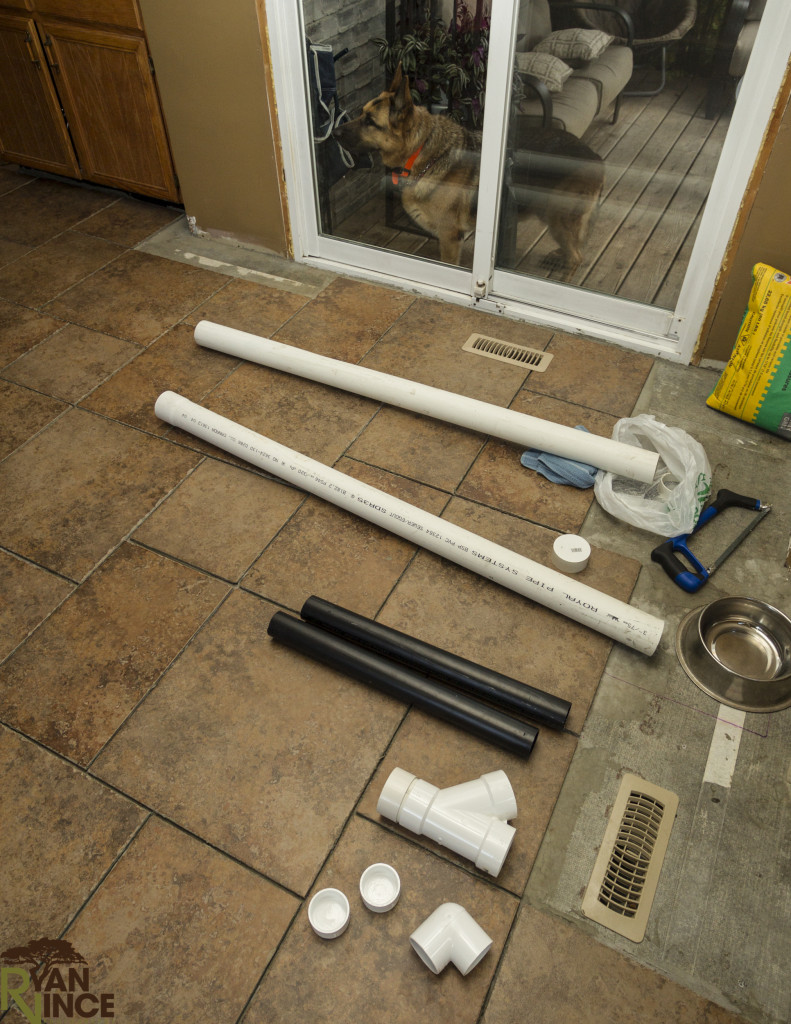 The first thing you're going to want to do is saw a 4-inch piece off the 10-foot pipe. This will give you something to connect the top and bottom of the feeder together. Now take one of the 4-inch caps and drill several drainage holes in it for water to exit if it gets into the feeder.
It's time to assemble the parts. Take the long piece of PVC and insert it into the Y coupler so that the single opening is facing down. Attach the small length of pipe into the bottom of the Y coupler and place the drilled cap on the end of that piece.
The last thing you need to do is place the non-drilled cap on the top of the long PVC length to keep out any water. This is also where you will be filling the feeder with your preference of game feed.
Next comes the fun part, where you'll ned to find a warm, dry place to paint your feeder.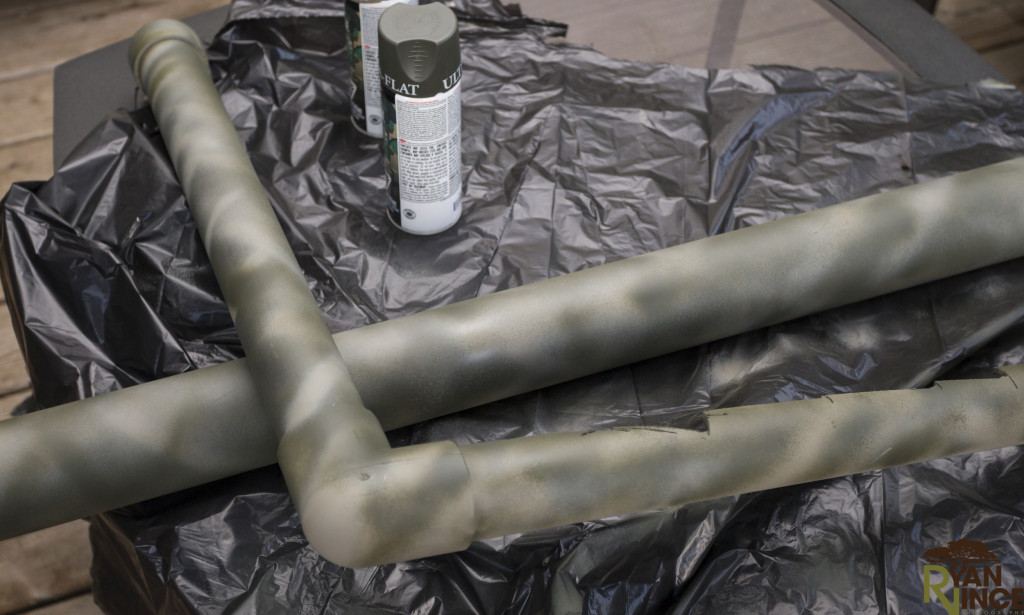 You're going to want to use colors that blend in with your particular area. I chose to go with two different ultra-flat camouflage colors by Krylon. This will keep your feeder from being seen by other hunters as well as the animals.
I made a point of GPS mapping both of my feeders for easy finding if they were covered up by thick bush during the spring. On your first trip out to the field with your feeder be sure to bring along a battery-powered drill to mount the feeder to the tree of your choice.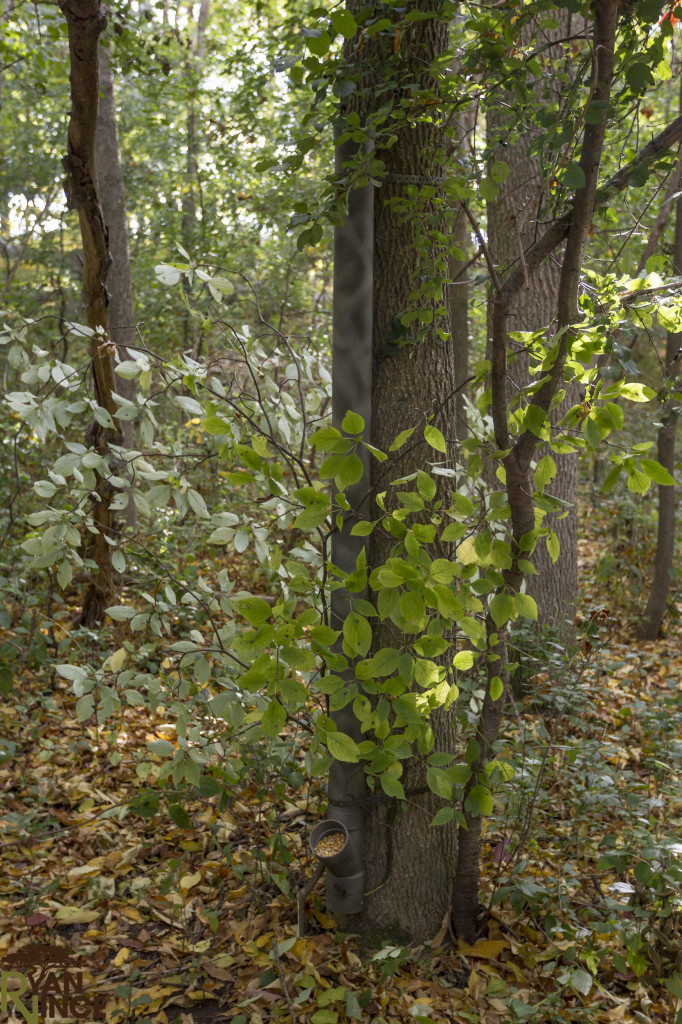 Have any other ideas for customizing your DIY deer feeder? Let us know!

NEXT: RADIO HOST CALLS OUT RHODE ISLAND FOR ALLEGED ILLEGAL HUNTING
WATCH
The post How to Make a Poor Man's Deer Feeder appeared first on Wide Open Spaces.