The EOD Warrior Foundation (EODWF) serves the EOD community by providing financial assistance and support to active-duty and veteran wounded, injured or ill EOD warriors, families of our wounded and fallen EOD warriors and by maintaining the EOD Memorial.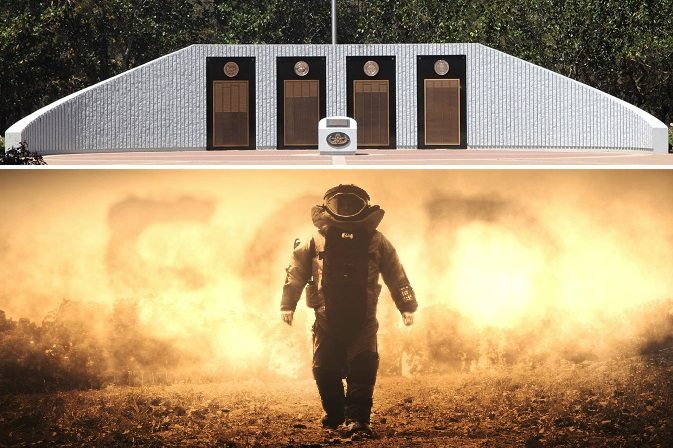 As a new partner with ODU, Randy "Jar" Hillyer (https://www.facebook.com/randy.hillyer.5?fref=mentions) is a dedicated angler, husband and owner of his own companies, who supports this fine organization. Over the coming months, ODU will be posting EODWF events where anglers can get involved, support and contribute to.
*Explosive Ordnance Disposal (EOD) is a joint service military occupational skill, meaning EOD technicians serve within the Army, Marine Corps, Navy, and Air Force.
This foundation offers four pillars of support and handles each request on a case-by case basis. The immediate and ongoing assistance and resources provided by the foundation to those in the EOD community are intended to provide support above and beyond the budgetary constraints of the Department of Defense (DoD) and Department of Veterans Affairs (VA).
I.    Financial Relief
II.   Education
III.  Hope and Wellness
IV.  EOD Memorial Care
Their support includes financial assistance and additional services such as morale events, peer-to-peer support, educational programs, connections to resources and sustained contact with our EOD warriors and their families.
The foundation believes that the EOD family is for life. Our ongoing mission is to disarm the challenges of the EOD family by providing our support with compassion and caring to every individual we serve.
The EOD Warrior Foundation is a 501(c)(3) non profit organization that was established through the March 1, 2013 merger of the EOD Memorial Foundation and the Wounded EOD Warrior Foundation to streamline and increase our capacity to support the EOD community.
PICTURED: "The EOD Memorial Wall at Eglin Air Force Base in Florida honors EOD technicians who gave their lives in the performance of their duties. The names on the wall date back to the formation of EOD in World War II. The basic structure consists of four cenotaphs; one for each branch of military service, Army, Marine Corps, Navy and Air Force. A bronze tablet with the names of fallen EOD warriors is inscribed and attached to each cenotaph.
Every year, on the first Saturday in May, the EOD Memorial Ceremony is held to commemorate fallen EOD technicians to recognize and preserve the legacy of the service and sacrifices of our fallen warriors and their families.
For a list of the 2017 EOD Memorial Weekend events, please visit the event page. 
The ongoing care and maintenance of the EOD Memorial Wall is funded by donations.
Memorial Visiting Hours
The Memorial is located on Eglin Air Force Base in Florida which is secured and staffed like other military bases around the world. The gate opening hours are 4:55 a.m. – 6 p.m. Monday through Friday and 12:00 p.m. – 2:00 p.m. on weekends and holidays. The gate is closed on Christmas and Thanksgiving days. If you are planning a trip to the area and would like to visit outside of normal hours, please e-mail: info@eodwarriorfoundation.org and we will do everything we can to accommodate a visit to the EOD Memorial Wall.
Please call the CDO for Memorial access on weekends and holidays if the gates are not open. CDO number:  850-382-3797
EOD Memorial History
On February 14, 1969, senior Army, Marine Corps, Navy, and Air Force officers of the EOD School formed the EOD Memorial committee to design and construct a memorial to honor fallen EOD warriors.
Drawings of the proposed memorial were made and a $1500 construction estimate was obtained. Land on the Naval Ordnance Station in Indian Head, Maryland was donated and the wall was constructed by dedicated and determined volunteer EOD personnel.
Upon consolidation of the EOD School from Indian Head, Maryland to Eglin Air Force Base, Florida in 1999, the current memorial was constructed and stands across from the main EOD School Building on Range Road.
EOD technicians whose names are placed on the memorial are graduates of the United States EOD School and died on active duty as a result of an EOD mission.
Fallen Warriors
Please visit our virtual wall for the names, bios, and photos of the fallen EOD warriors.
We are actively working to gather photo and bio information for all post 9/11 Fallen EOD Heroes. If you are a family member of a fallen warrior and can provide a military photo and bio for a warrior who was killed before September 11, 2001, we invite you to fill out and submit our Gold Star Profile Form."
The post Have You Heard Of The EOD Warrior Foundation appeared first on ODU Magazine-North America's #1 Digital Fishing Magazine.