New world record applications have recently been submitted for this northern pike from Vermont, USA, a southern bluefin tuna from Australia, a common carp from Austria, a beautiful bluefin trevally from French Polynesia, and an exotic new All-Tackle species from Japan.
Lazarevski's Southern Bluefin Tuna
While fishing off Portland, Australia with his father on September 1st, angler Daniel Lazarevski – age 10 – caught this incredible 116.4 kg (256 lb 10 oz) southern bluefin tuna (Thunnus maccoyii) that could earn him the new Male-Smallfry world record. Lazarevski battled the stubborn tuna for nearly three hours after the fish crushed the lure being trolled behind the Dream Catcher II, captained by Richard Abela. If approved, the catch will replace the excisting record which stands at 44.8 kg (98 lb 12 oz).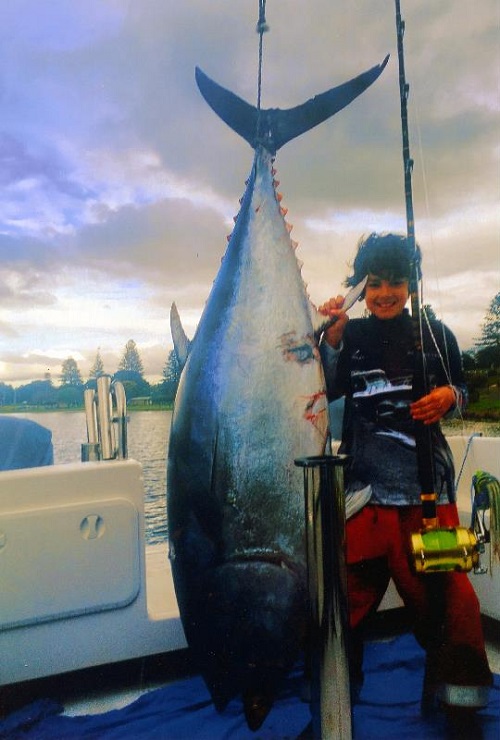 Forszpaniak's Bluefin Trevally
American angler Joanna Forszpaniak caught and released this beautifully colored bluefin trevally (Caranx melampygus) on October 11th while fly fishing the island of Toau in French Polynesia. Weighing in at 4.7 kg (10 lb 6 oz), the colorful fish could earn Forszpaniak the new women's 8 kg (16 lb) tippet class world record, which is currently 3.18 kg (7 lb).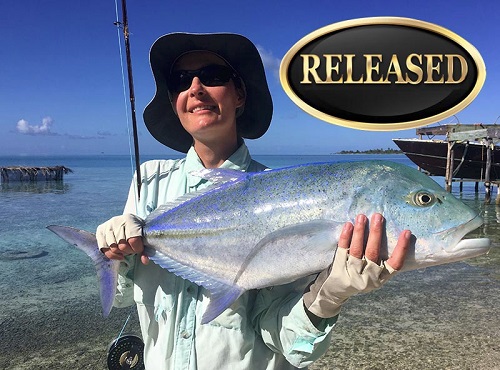 Angler Lauren Dunn caught and released this quality 5.44 kg (12 lb) northern pike (Esox lucius) while fly fishing Lake Champlain, Vermont, USA on October 2nd. Dunn needed only 7 minutes to land the pike after it took the Deceiver pattern fly she was casting. If approved, the catch will earn Dunn the new women's 4 kg (8 lb) tippet class record, which is currently vacant.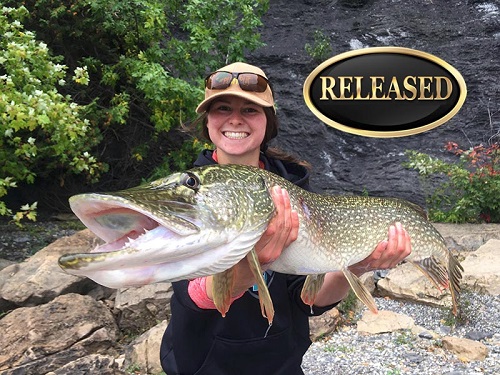 Nagasawa's Pacific Barrelfish
Japanese angler Takanori Nagasawa caught the potential new All-Tackle world record Pacific barrelfish (Hyperoglyphe japonica) on October 13th, while fishing off the coast of Amino, Japan. Nagasawa needed 10 minutes to subdue the 14.1 kg (31 lb 2 oz) barrelfish, after it hit the metal jig he was working. The current All-Tackle world record is 13.8 kg (30 lb 6 oz).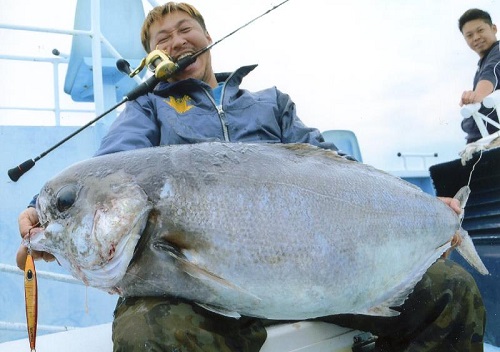 German angler Agnieszka Szelag caught and released this plump 17.2 kg (37 lb 15 oz) common carp (Cyprinus carpio) on August 21st, while fishing Schlossteich, Austria. Szelag needed approximately 15 minutes to subdue the carp with her light tackle spinning outfit, after the fish ate the boilis bait she was using. If approved, the catch will earn Szelag the new women's 3 kg (6 lb) line class world record for common carp, which currently stands at 2.98 kg (6 lb 9 oz).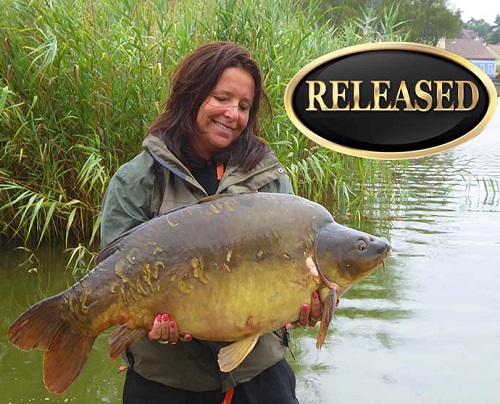 The post Five IGFA Records For December To Share – All Real Trophys For These Lucky Anglers appeared first on ODU Magazine-North America's #1 Digital Fishing Magazine.