Lauren Hull's Skull Cleaning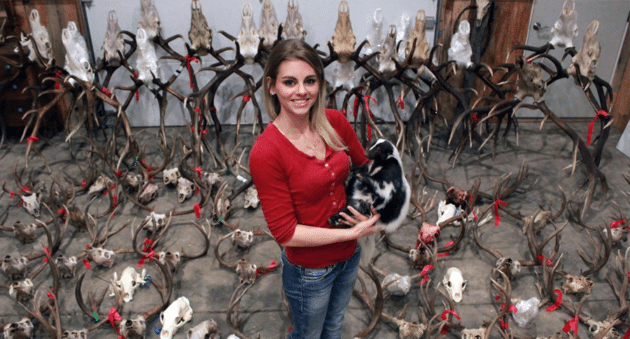 Anti-hunters decided to attack a Lauren Hull, a taxidermist out of Oregon. They didn't know who they were up against!
A little while back, Oregon taxidermist Lauren Hull of Lauren Hull's Skull Cleaning, found herself in the crosshairs of keyboard warrior anti-hunters.
I know–insert appropriate eye roll here.
Lauren's Facebook page received a barrage of 1-star reviews from people who are clearly anti-hunting non-customers. In fact, she received over one hundred 1-star reviews in about 24 hours.
Instead of taking the safe, PC move and just laying low until the controversy blew over, she decided to fire back with possibly the best response ever.
I celebrate Lauren's unique and powerful response. However, when responding to anti-hunting keyboard warriors, I believe it's best for the everyday hunter to use facts and reason. You won't change the anti-hunters' minds, but you can sway the opinion of the non-hunters viewing it from the sidelines.
About the Author: Dominic Aiello is an avid hunter, angler, and wildlife policy expert. He is the President of the Oregon Outdoor Council, Cabela's Prostaff, and Outdoor Writer. Follow his adventures on Instagram @daiello91 or Twitter @HunterInformant.
NEXT: HERE'S HOW TO SHOW OFF YOUR DEER PHOTOS TO THE ENTIRE WIDE OPEN SPACES COMMUNITY
WATCH
The post Female Taxidermist Gets Even with Anti-Hunting Trolls appeared first on Wide Open Spaces.