YouTube: PredatorPursuit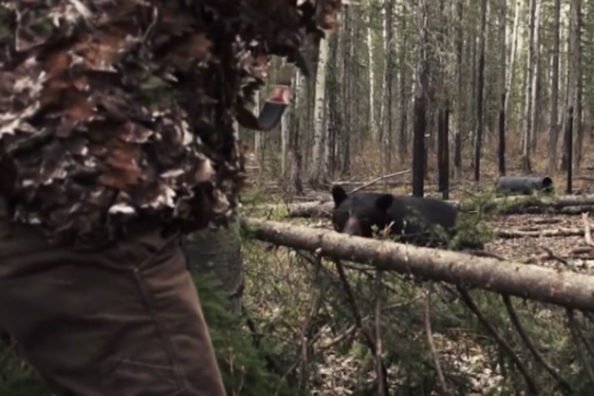 This angry black bear closes into 3 yards and will have you shaking in your shoes!

Hunting dangerous game can be exciting, rewarding and sometimes just plain frightening.
What started out as a simple black bear hunt in Alberta, Canada, with a bow, quickly escalated into a life-threatening scenario for this hunter Jeff Thomason and his show Predator Pursuit.
Watch the video:
Jeff set out to take a black bear with his bow, but after this disgruntled bear eased into close range, Jeff decided it may be in best interest to grab the Marlin .45-70 for backup. After attempts of flailing his arms, yelling at the bear, and standing his ground, Jeff was left with no choice but to take the bear with a gun.
Jeff has made a living chasing predators all around the world, but that is one hunt that will forever be vivid in his memory bank!

Video via Predator Pursuit
NEXT: NRA 2016: 11 ACRES OF GUNS, GEAR, AND DONALD TRUMP
WATCH
The post Black Bear Hunt Turns Dangerous, Hunter Takes the Shot From 3 Yards appeared first on Wide Open Spaces.