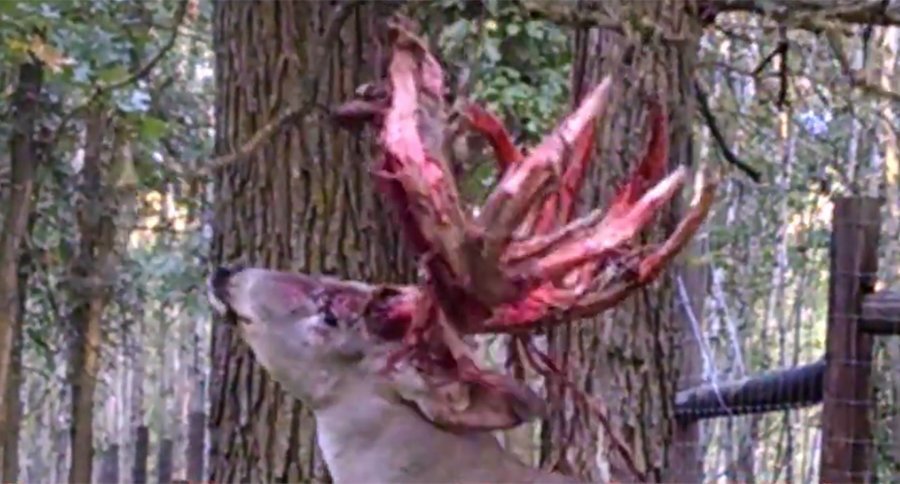 If you're a fan of big deer, you won't want to miss this clip.
We know the process of deer growing velvet-covered antlers, shedding the velvet and shedding the entire thing at the end of the winter. Then, in the spring, they start the whole process over again.
What you don't usually get is to actually see the critical points in that progression as they happen. Luckily for us, a buck picked just the right place to work on shedding his velvet, and the cameras were there rolling.
Watch and see for yourself:
If you're like many people who've watched this video, you probably expected something a little different. A buck shedding velvet probably doesn't sound as majestic as you thought it would. It's actually quite often a bloody mess!
NEXT: SEE A FEROCIOUS CATFISH BITE UP CLOSE
WATCH
The post Video: Monster Buck Sheds Its Velvet appeared first on Wide Open Spaces.