Duck Camp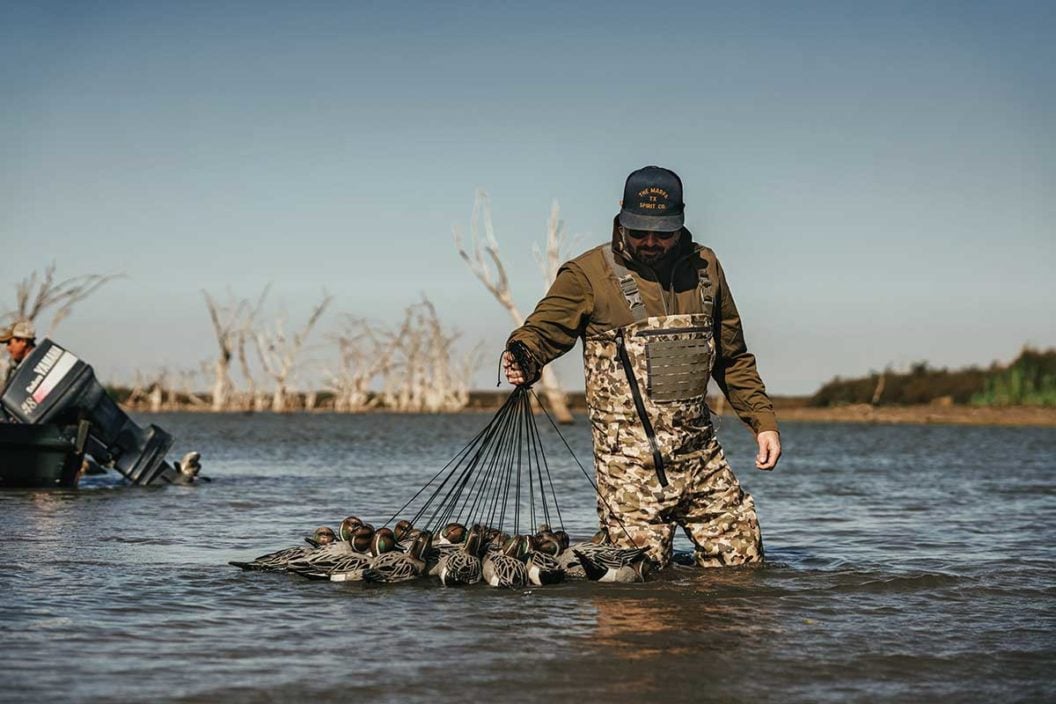 The team at Texas hunting apparel company Duck Camp know the world doesn't necessarily need another pair of hunting waders. So, as they say, what they recently released isn't "just another pair of waders."
The new Zip Waders available in Duck Camp's Wetland and Woodland camo patterns have dropped in time for the 2022 fall season. They are designed for "comfort and convenience," and feature a unique asymmetrical chest zipper located off to one side. This gave the designers room for a full pass-through chest pocket, so when that crisp predawn air is a little on the cold side, these will protect your hands like a good pair of waders should. Maybe even more so. It also gave them the idea for the name "Zip Waders."

That chest area is also where Duck Camp incorporated a full MOLLE-style panel and daisy chain attachment points, giving you space to stash accessories, but decreasing bulk when you're aren't carrying extras. There are removable knee and shin pads, too. It's a no-frills, only-what-you-need design that's free of unnecessary parts.
A nylon and polyester blend fabric built to be breathable but still durable covers the main body, and 1000g Thinsulate boots finish off the leak-free design of this boot-foot chest wader system. The adjustable shoulder straps keep a low profile and seem easy to operate, even one-handed.
The Zip Waders will run $749 and are on pre-order status with plans to be available for shipping in mid-September, in time for most waterfowl hunting seasons. Combined with one of Duck Camp's lightweight bamboo hoodies, these could be part of the perfect early season Texas teal hunting apparel.
If you've got your heart set on some duck hunting this year, but still haven't pinned down a pair of waders, the Duck Camp Zip Waders might be just what the doctor ordered.
Products featured on Wide Open Spaces are independently selected by our editors. However, when you buy something through our links, we may earn a commission.
The post Duck Camp Unveils New Zip Waders appeared first on Wide Open Spaces.