Ditale Outdoors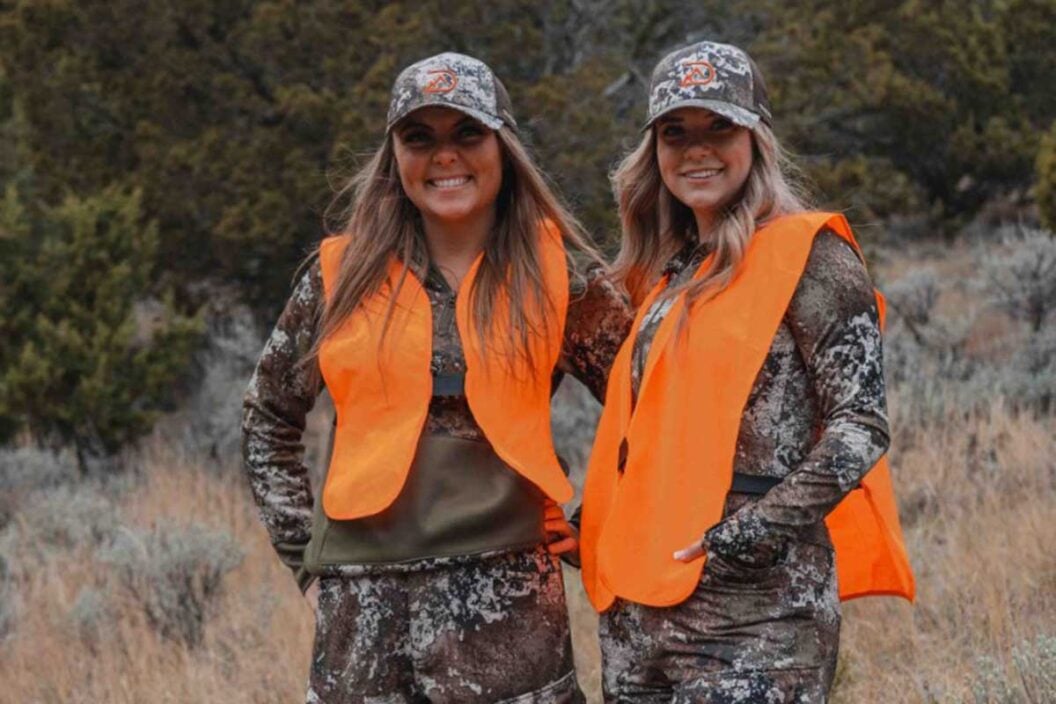 The idea for Ditale Outdoors was born when founder Raylene Proto was prepping for an intense hunt and couldn't find gear that fit her just right and provided the functionality she needed.
"I couldn't find anything in the women's department at any place that I went that fit well, was functional, had things that I needed — and I was back in the men's department," she said. "And it was getting so frustrating for me because now I have baggy pants falling down."
After making it through that hunt with subpar gear, Proto began reaching out to other women who had similar frustrations. Nearly all those female hunters faced the same pain point–they couldn't find pants that fit and performed in the field the way pants are supposed to. So she launched Ditale Outdoors and set out to develop the perfect pair of pants for women who hunt. Proto said tons of feedback went into accomplishing that mission. The company doesn't start creating anything until they've talked to at least 100 women.
"We're the company that listens," she said.
Eventually, Ditale debuted the Sofia Adventure Pant, which checked all the boxes. The pants are packed with features that can go from backcountry hunts to fly fishing outings — and provide a comfortable fit for any frame, thanks to an innovative sizing model and built-in adjustability.
Ditale Outdoors is heading to SHOT Show for the first time in 2023 and debuting a few new additions to its line. Each piece is equipped with HeiQ anti-microbial for a durable scent control in the field and available in a wide variety of sizes from XXS through 3X in both regular and curvy options. These three items highlight the new debuts.
Becca Half-Zip Top
Constructed with a double stretch fabric featuring a polyester spandex blend and a brushed interior, the Becca Half-Zip Top sheds water with a DWR treatment yet is super quiet. Rotated side seams provide a more feminine fit, while seam-free shoulders allow for comfort when paired with a pack. The top also sports thumbholes and a back welt for easy harness access. Featuring a zippered front chest pocket and kangaroo pocket, the Becca Half-Zip To is available in True Timber Strata Camo or juniper green.
Eve Performance Long and Short Sleeve Tees
These performance tees wick moisture away from the skin to help regulate body temperature in a variety of conditions. They provide UPF 50+ protection from the sun's rays during long days in the backcountry. No-bag armholes, rotated side seams, and seam-free shoulders combine for a comfortable, active fit in the field. Eve Performance Tees are available in True Timber Strata Camo, juniper green, and black.
Jane Field Pant
Ultra quiet and water-resistant, the Jane Field Pant is built for performance. Double stretch fabric, a full running crotch gusset, and articulated knee darts provide comfort mobility. Double-layer knees, strong belt loops, and deep durable pockets stand up to everything you can throw at them. Available in True Timber Strata Camo, juniper green, and black, the Jane Field Pant offers a custom fit with an adjustable waist and unhemmed length up to 35 inches.
The post Ditale Debuts New Must-Try Women's Gear appeared first on Wide Open Spaces.