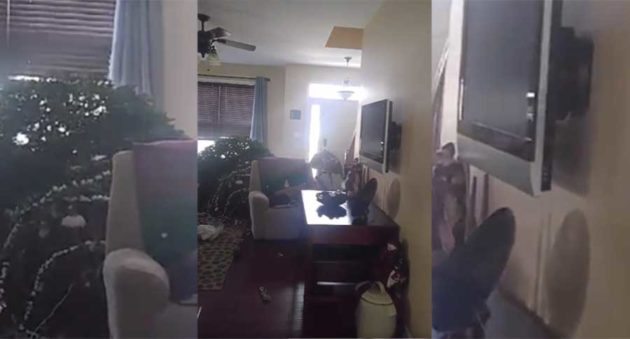 This wasn't your typical deer hunt. The only tree in sight was the family's Christmas tree when this young man shot a buck.
Unlike any deer hunting story you have ever heard, this one involves no deer stand, no fresh air, no camo, nothing… hunting-related. Just a high school senior who had to think fast, a bunch of broken Christmas ornaments and one wrecked house.
Ryan Manchester of Walkersville High School had an intruder bust through his living room door on December 5 of this year. Not your typical intruder, but a confused 8-point buck. At about 1:30 p.m., he heard banging on the front door.
Preparing to fight an intruder, the door frame finally broke and the culprit entered. To Ryan's surprise, he spotted a young buck in the corner of the living room between the window and the Christmas tree. In the heat of the moment, Ryan was able to get his phone out to record the deer ransacking the living room and knocking over the tree, crushing almost 40 ornaments.
Here's the video pic.twitter.com/gCGZ63GaMm

— Ryan Manchester (@98rmanchester) December 5, 2016
Video proof is always a good idea when something like this happens because let's be honest… who would believe this story?
Thinking fast, Ryan locked up the family dog and sped upstairs to contact authorities to let them know what was happening and find out what he should do. A lack of urgency on their part forced Ryan to take action into his own hands. Manchester said.
"I don't think they knew how much damage it was doing. So I asked them if I should shoot it. They didn't tell me to shoot it. But they didn't tell me not to shoot it. So I was like, 'I'm probably gonna shoot it.'"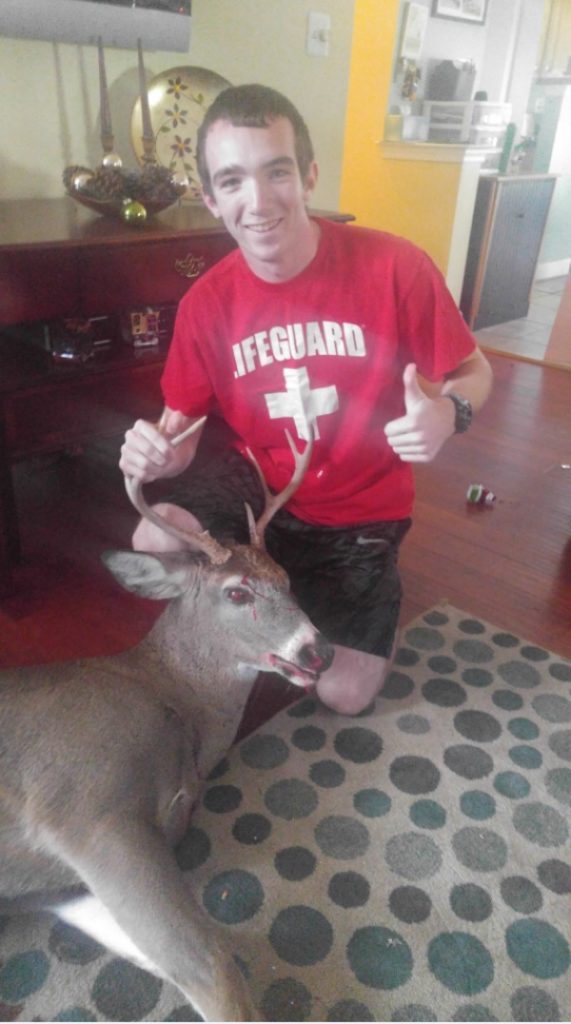 The next plan of action was for him to contact his father to find a gun. His father informed him of the whereabouts of the key, and then Ryan received another phone call. Animal control informed him that they were still about 15 minutes away. Instead of holding put for them, Manchester gripped his father's Smith & Wesson 9mm and headed downstairs to end the chaos and damage.
At this point, the buck had made its way into the kitchen. Every window in the house was covered in blood from wounds sustained by the deer as it attempted to get back outside. After following it, Manchester waited for a good opportunity to shoot. Between the deer's agitation and his own lack of confidence in his father's "junk gun," he passed up a shot at 20 feet.
As he waited behind the living room couch, the deer finally made its way a littler closer. At about 10 feet from the buck, Ryan rasied the gun to take aim, and the buck locked up as if in headlights.
Ryan squeezed a shot off and shot him right between the eyes, he claimed. Immediately after, he fired one last shot to the buck in the shoulder before the deer expired. As you can imagine, gun shots in the neighborhood are not a common occurrence, so Ryan's next move was to inform 911 of the situation so authorities weren't called into the scene.
A story almost to wild to believe had finally came to an end. Animal control and police finally arrived to the scene.
According to Frederick News Post, Manchester said the police didn't have a problem with how he handled the situation. They took a photo of Manchester holding the deer's antlers — a non-hunter's first kill.
This might be the wildest first deer kill story in the history of Earth! Someone from the Department of Natural Resources came out and issued Manchester a tag for the kill. A DNR representative confirmed that.
As you could imagine, word spread very quickly. High school friends made their way to the house, not believing what they were hearing.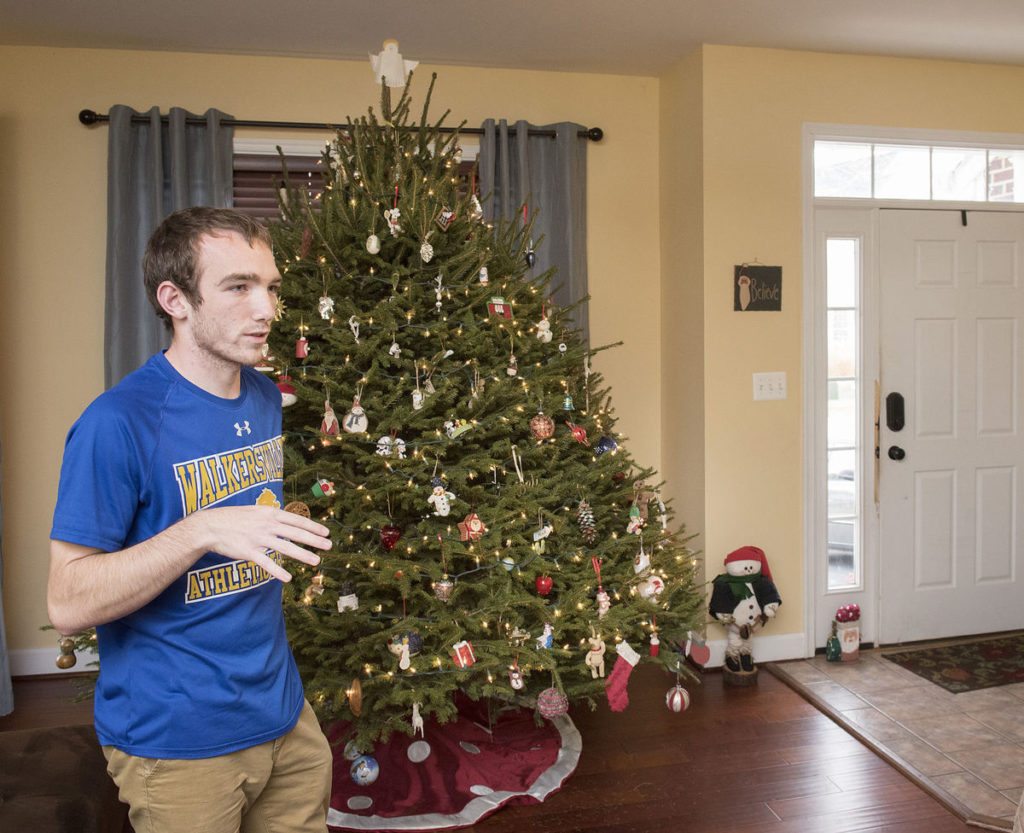 Manchester does not regret the decision of shooting the deer. He says now he thinks he might have been able to open the door and hope it would have left, but who can blame him for the heat of the moment decision. Not everyday you have a wild deer tearing down your house.
Maybe the buck just wanted to be a reindeer and help with the Christmas tree? We may never know, but one thing is certain…this is one wild story.
Hopefully the deer is at the taxidermist, because this is one story he will tell forever.
NEXT: ILLINOIS DNR ACTIVELY INVESTIGATING THE POACHING OF THIS RIDICULOUSLY LARGE MAIN FRAME 8-POINT
The post Remember When This Teenager Shot an 8-Point Buck in His House? appeared first on Wide Open Spaces.