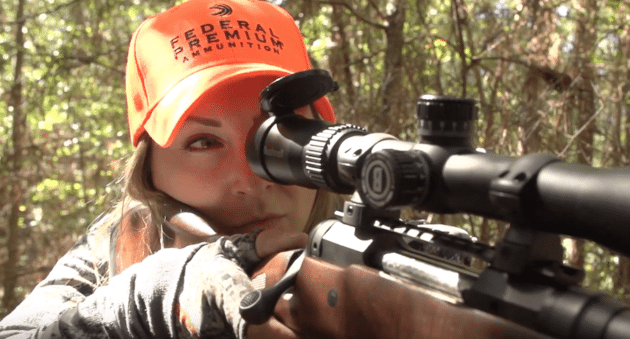 The Savage Lady Hunter answers a long-standing problem for female hunters. 
Savage has long been a staple in the hunting industry. Their line of hunting and target guns have earned a reputation for providing both quality and affordability. Now, Savage Arms has taken things to a new level by listening to the voice of the female hunter and providing a rifle that works for them. After several advancements and changes to their traditional rifles, they've produced an accurate and simple work of art.
Just check this out for yourself.
There is little doubt that females in the outdoors industry are changing the way business operates. A recent  study from the New York Times indicated females make up one third of all fly fishermen. When it comes to hunting, the numbers aren't that close, but still close enough to make outdoor companies take notice.
For $899, this specialty gun could be just what the female hunter in your life needs. It's available in .223, 243, .270, 30-06, .308, 6.5 Creedmoor, and 7mm-08. With so many options to pick from, there isn't anything in North American this gun can't handle.
NEXT: HERE'S WHAT WE FOUND TO BE THE BEST RIFLE CALIBER FOR DEER
The post Check Out the Savage Lady Hunter appeared first on Wide Open Spaces.