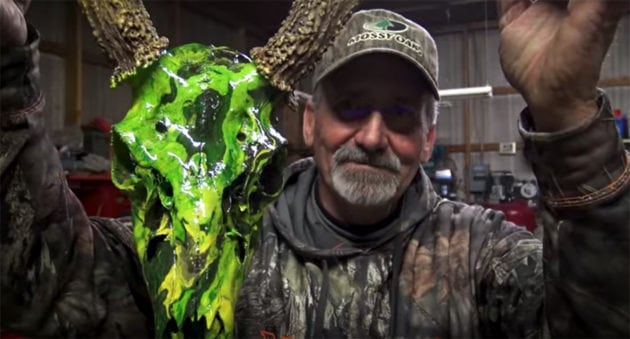 Haven't you always wondered how to hydro dip a European mount deer skull?
There are always tutorials out there about trying to do cool things with the remains of a deer harvest, but we wanted more.
That's why we created this helpful video showing some of the finer points in hydro dipping a European deer skull.
That means prior to these steps, you'll need to clean and take complete care of the skull, which is its own, long process in itself.
What's the coolest thing you've created with a deer harvest?
At Drury Outdoors, we're always looking for interesting and engaging ways to make our memories and mementos stand out because the conversations we have about them are some of our favorites!
For exciting updates on what's happening on the field and off, friend us on Facebook and find us on Twitter @DruryOutdoors Be sure to check out DruryOutdoors.com for more information, hunts, and more!
NEXT: CRITICAL MASS XTREME EPISODE 1: STEVE FRANTZ TAGS AN ANCIENT ILLINOIS BUCK!
The post How to Hydro Dip a European Mount Deer Skull appeared first on Wide Open Spaces.