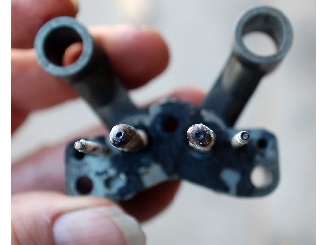 THE ISSUE:  The Environmental Protection Agency (EPA) is asking for comments on a proposal to increase the amount of ethanol that must be blended into the nation's gasoline supply for 2017. If adopted, these proposed levels will require the use of a record amount of ethanol, forcing higher-level ethanol fuel blends (including E15 or 15% ethanol) into gas pumps and at more gas stations. Most marine engines are built to only work with up to 10% ethanol, and it is illegal to use gas containing more than 10% ethanol in any marine engine.
ACTION NEEDED NOW:  Boat Owners Association of The United States (BoatUS) is urging all recreational boaters to send a message today urging the EPA to lower the ethanol mandates to ensure an adequate supply of fuel that will work with recreational boat engine and fuel systems. BoatUS offers a simple way to send comments by going to: http://goo.gl/yczkuK. The deadline for public comments is July 11.
BACKGROUND:  The Renewable Fuel Standard (RFS) is the 2005 law that requires the blending of biofuels such as corn-ethanol into our gasoline. When written, it was assumed that America's use of gasoline would continue to rise. However, US gasoline usage has actually dropped steadily since 2005 and now the law forces more ethanol into fewer gallons of gasoline.
To keep up with this mandate, in 2010 the EPA permitted E15 (fuel containing up to 15% ethanol) into the marketplace, for some engines. E15 has been proven to damage boat engines and so it is prohibited in marine engines. It is also illegal to use E15 in snowmobiles, motorcycles, small engines like lawnmowers and leaf blowers, as well as any car or light-truck made before 2001.
E15 and higher ethanol fuel blends can now be found 23 states, often at the very same pumps as E10 gasoline. Those states include: Alabama, Arkansas, Colorado, Florida, Georgia, Illinois, Indiana, Iowa, Kansas, Michigan, Minnesota, Mississippi, Missouri, Nebraska, North Carolina, North Dakota, Ohio, Oklahoma, Pennsylvania, South Dakota, Tennessee, Texas, and Wisconsin.
A sticker on the pump mixed in with all the other labels may be the only warning for E15 gasoline. This creates a huge potential for mis-fueling and puts boaters at risk of using fuel that will damage their engines. About 40% of the over half a million BoatUS members report filling up the family boat at a gas station and another 35% use portable gas cans. BoatUS is also a member of the Smarter Fuel Future, and additional RFS information is at BoatUS.com/gov/RFS.asp.
The post BoatUS Asks Boaters to Say "No" to More Ethanol in 2017 appeared first on .